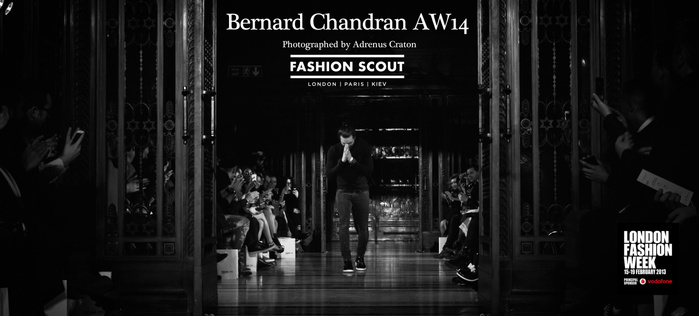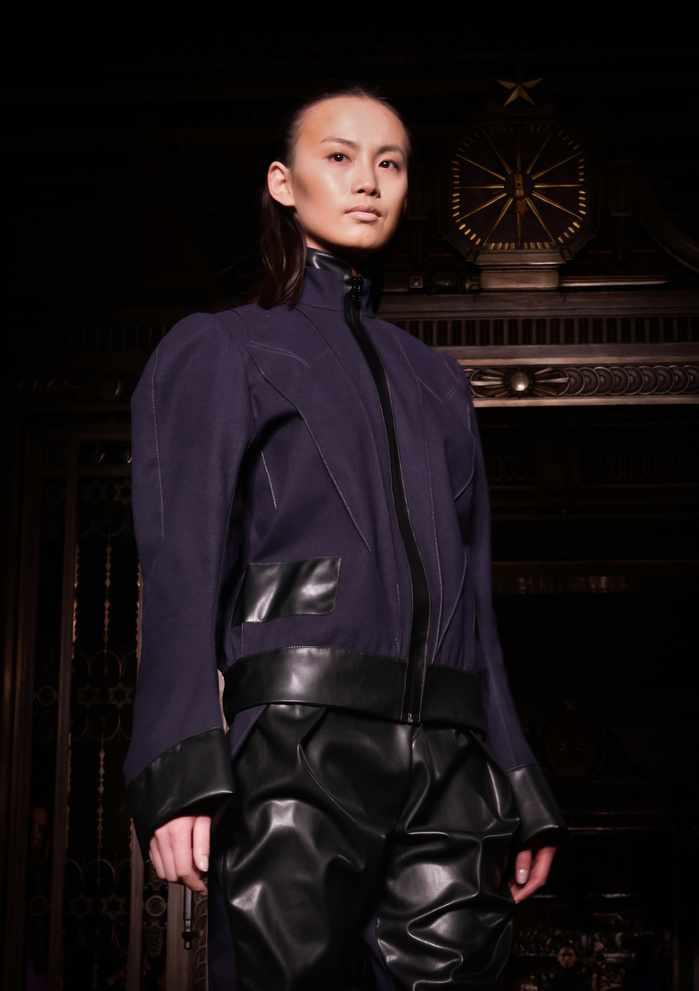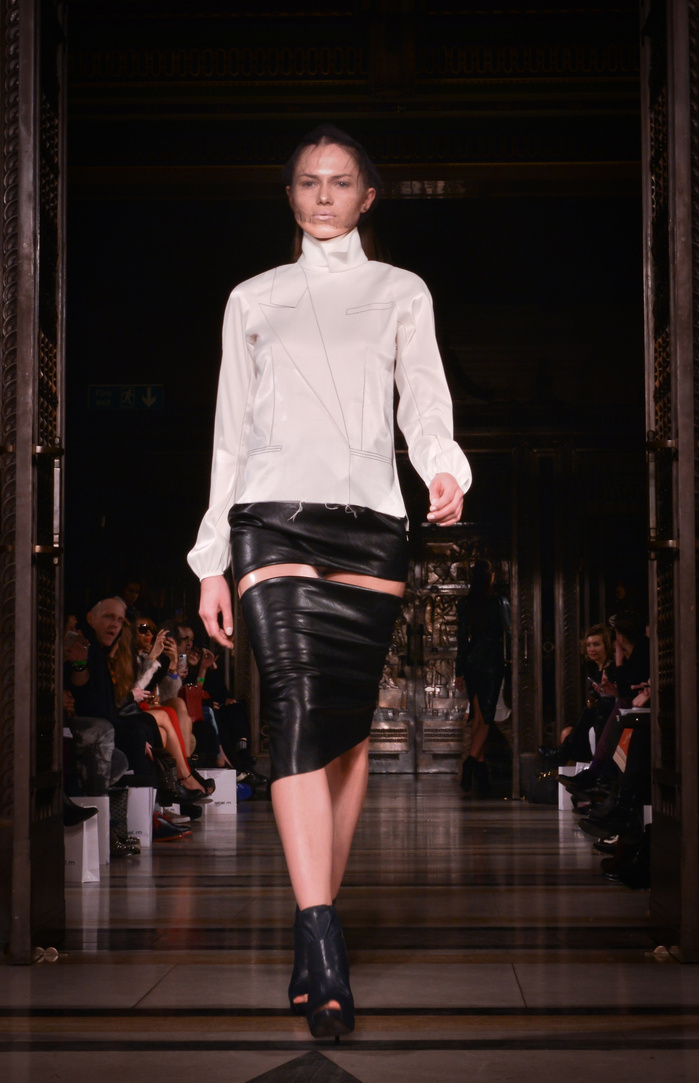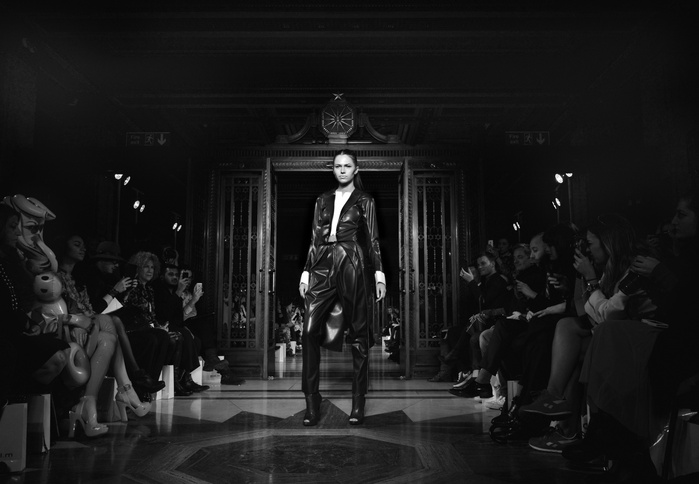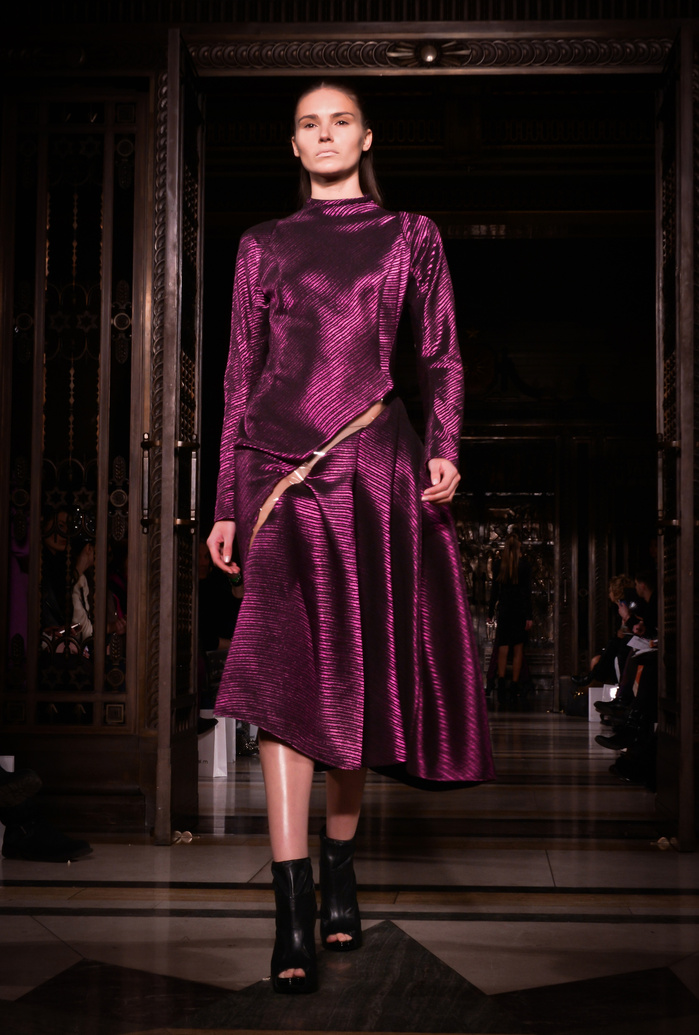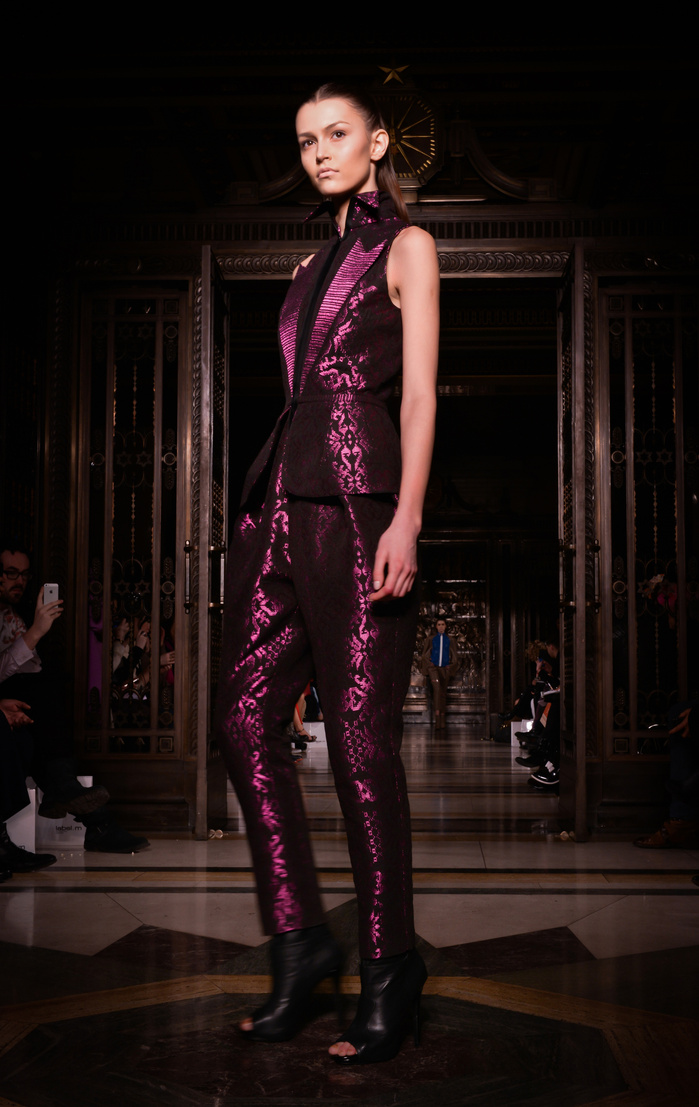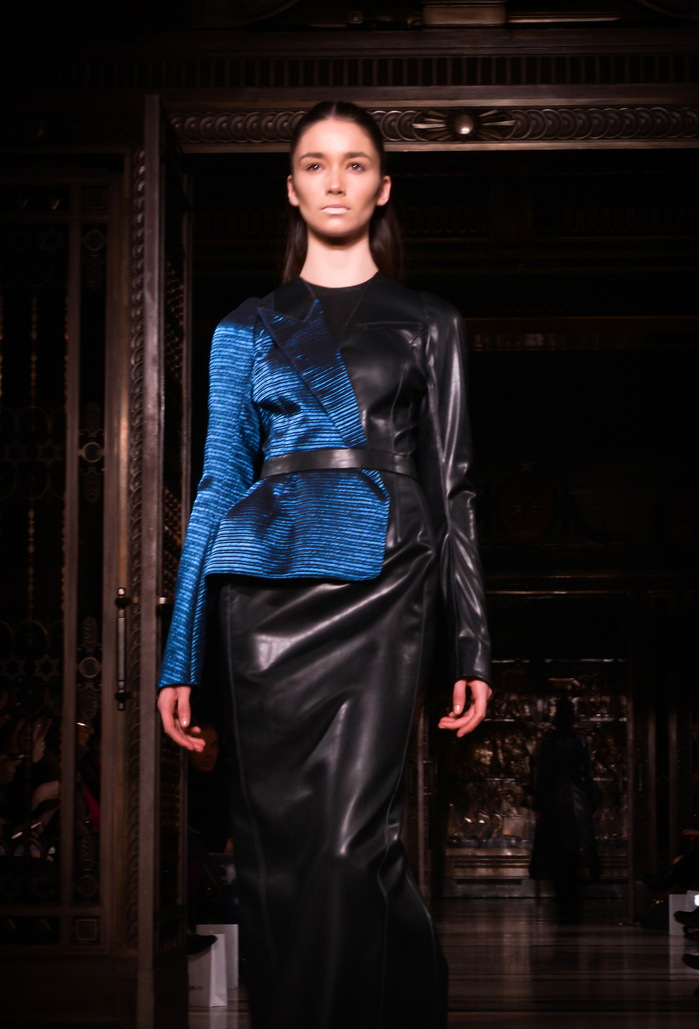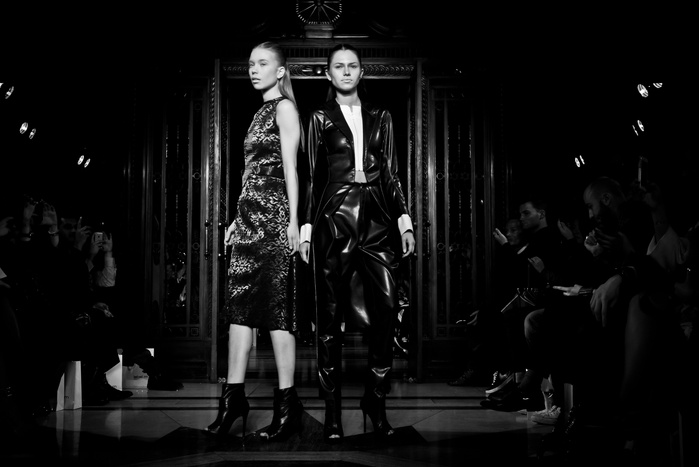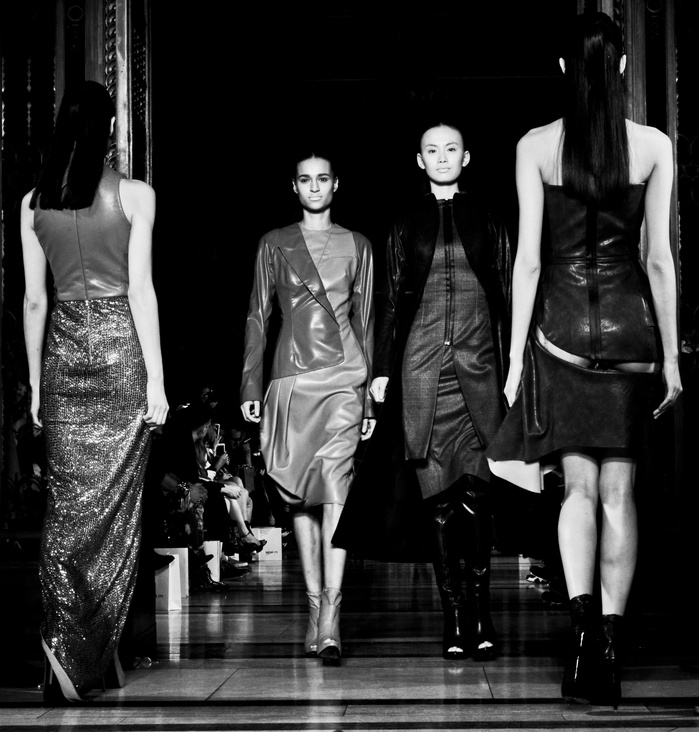 BERNARD CHANDRAN | LONDON FASHION WEEK Autumn Winter 2014
Photographed by Adrenus Craton - Words by Fashionlollipop.com
He is known as the 'Malaysian King of Fashion' - His client base includes Malaysia's Royal family as well as international stars. Bernard Chandran the Malaysian born designer showcased his AW14 collection at London Fashion Week.
The AW14 collection is inspired by menswear tailoring, creating sophisticated feminine silhouettes which captures the essence of a modern woman. "It's all about the one look" explains Chandran, "the woman could be running the country or being a housewife… The garment speaks for itself".
Models had slick black hair and nude make-up and the collection was all about the leather. Every garment strives to be a statement piece – beautiful dark hued cape, leather tailored trousers adding perspex cut-outs to create an edge of sexiness – metallic textures in exotic shades such as emerald green and fuchsia, boxy leather jackets styled with leather tight skirts. The cuts and shapes of his pieces were incredible.