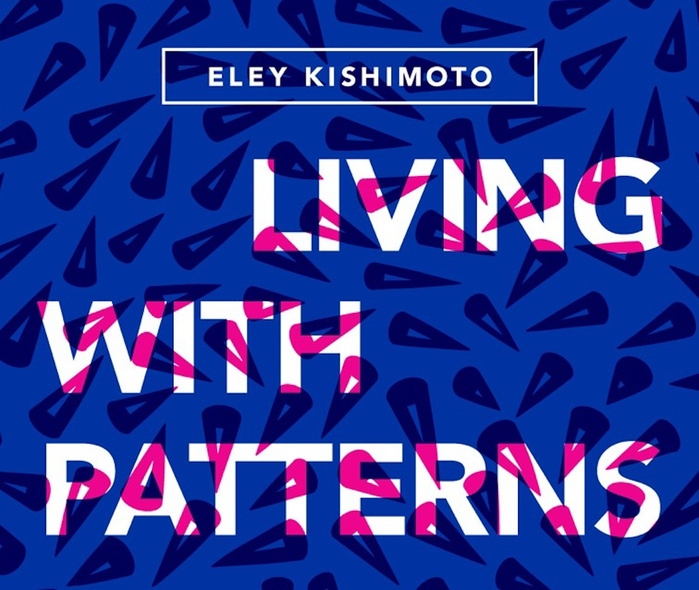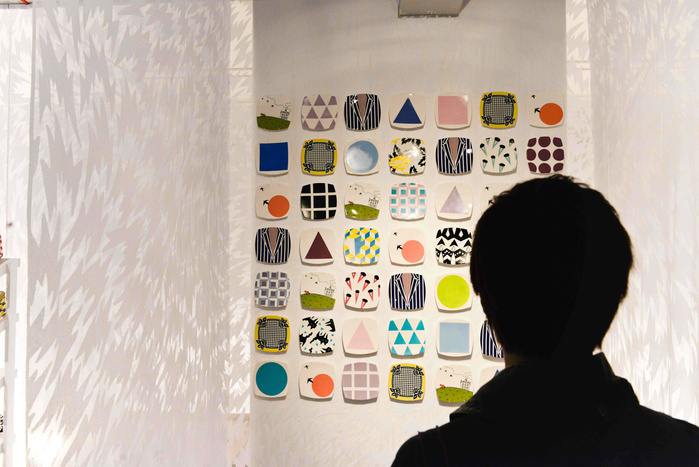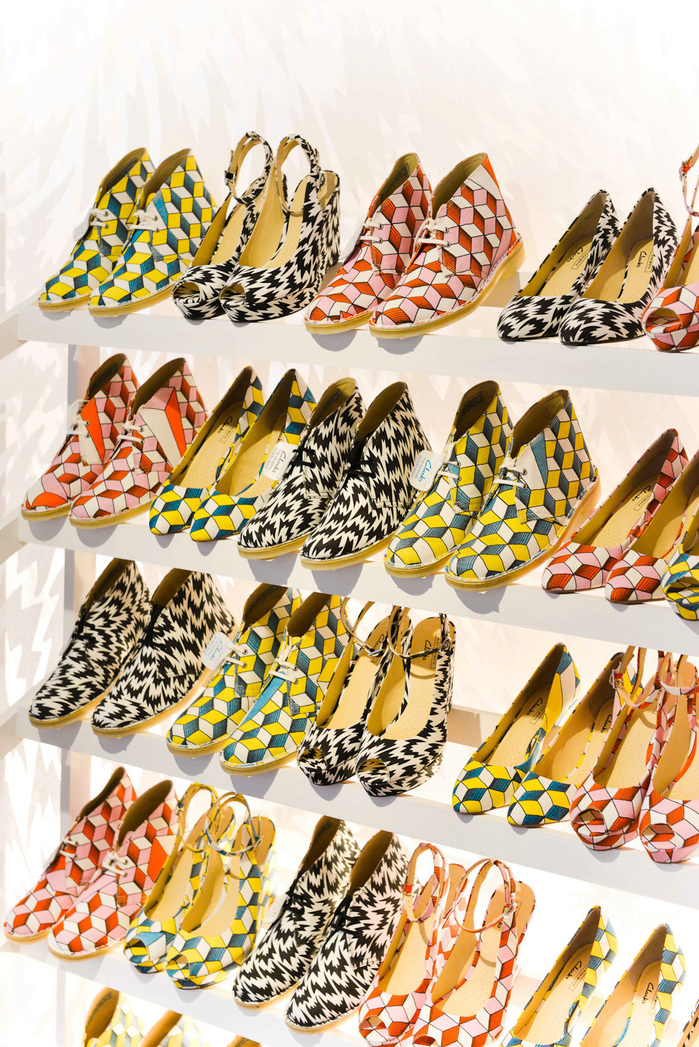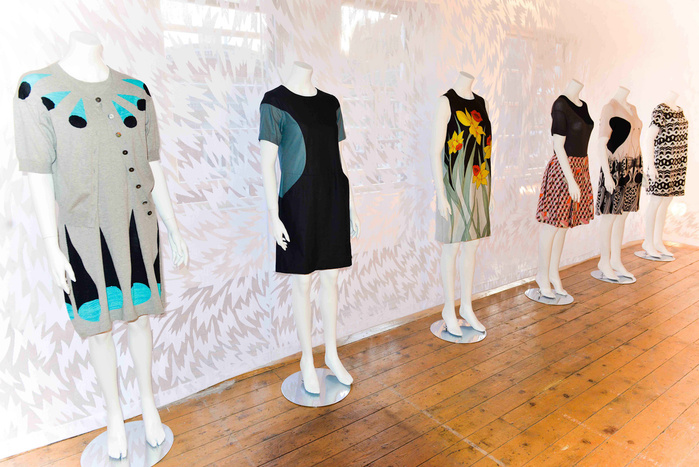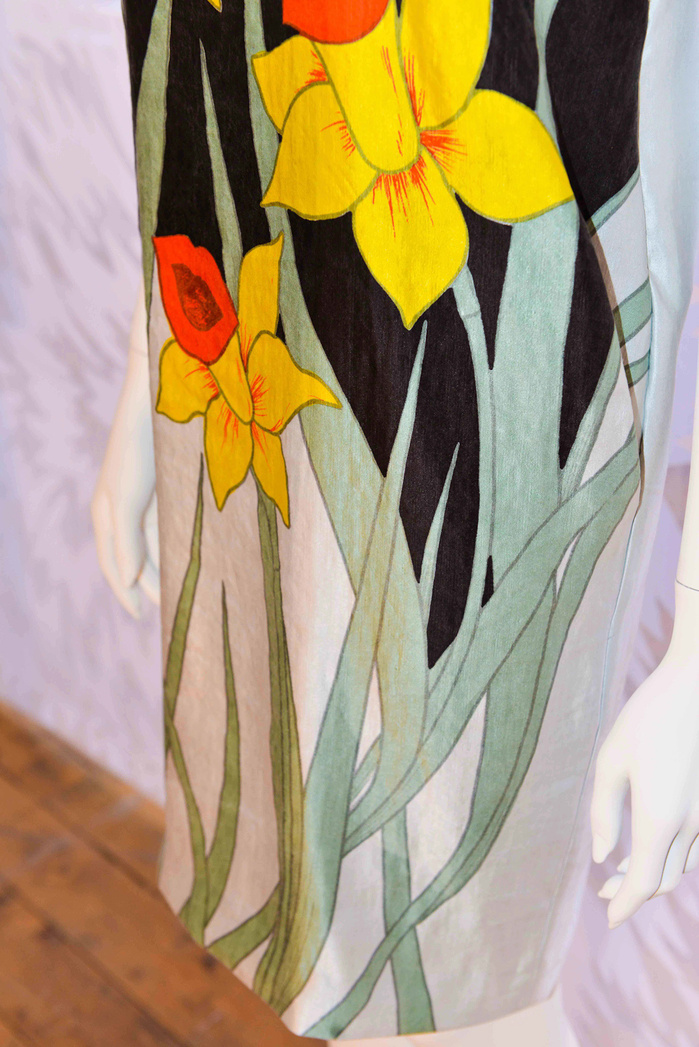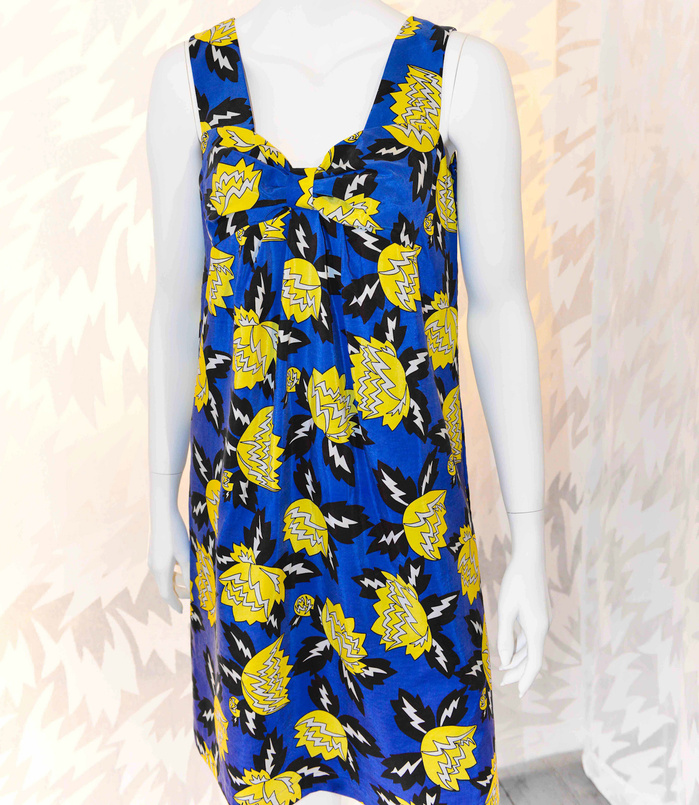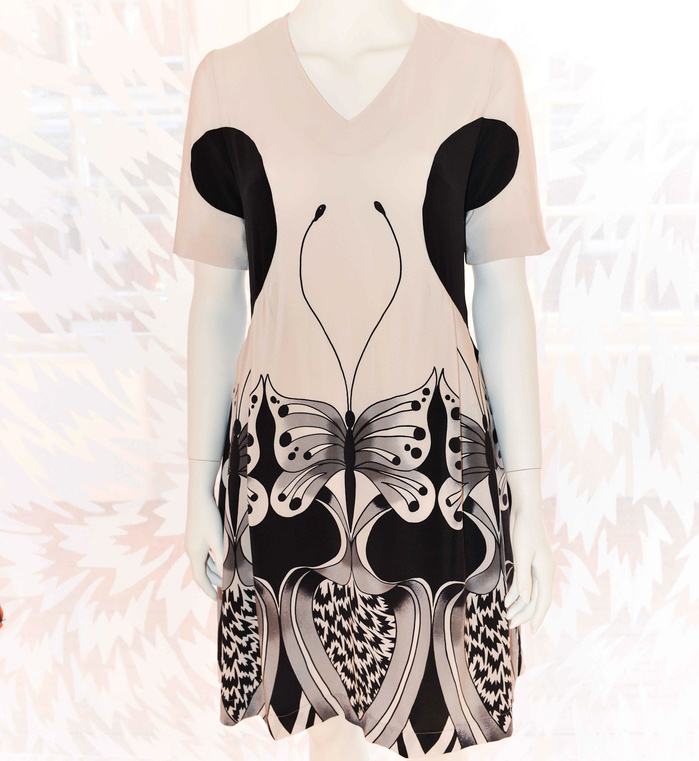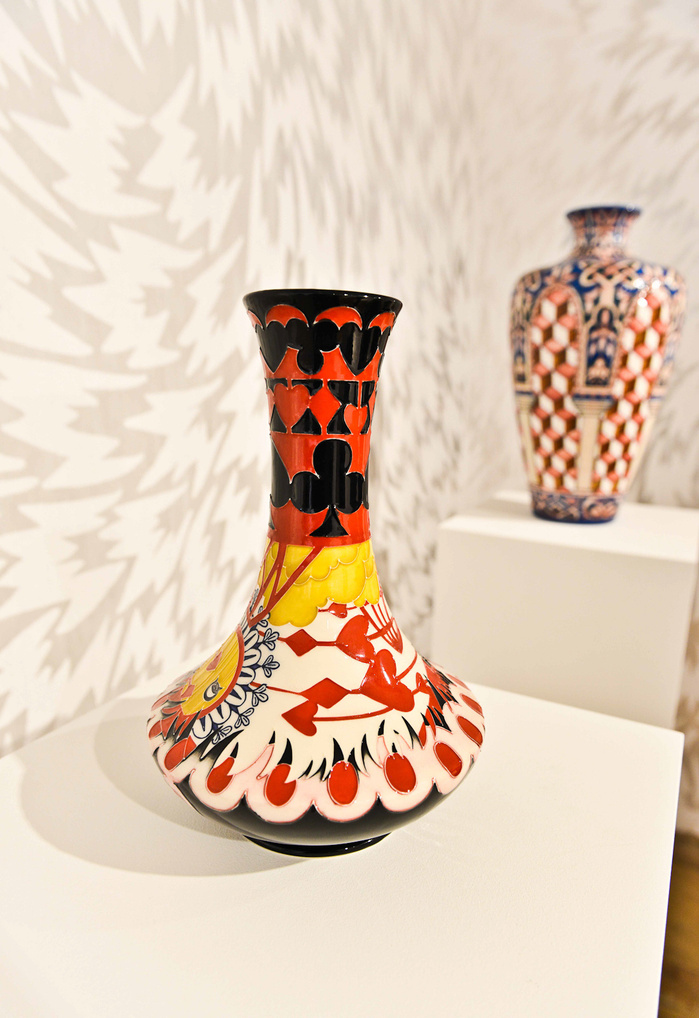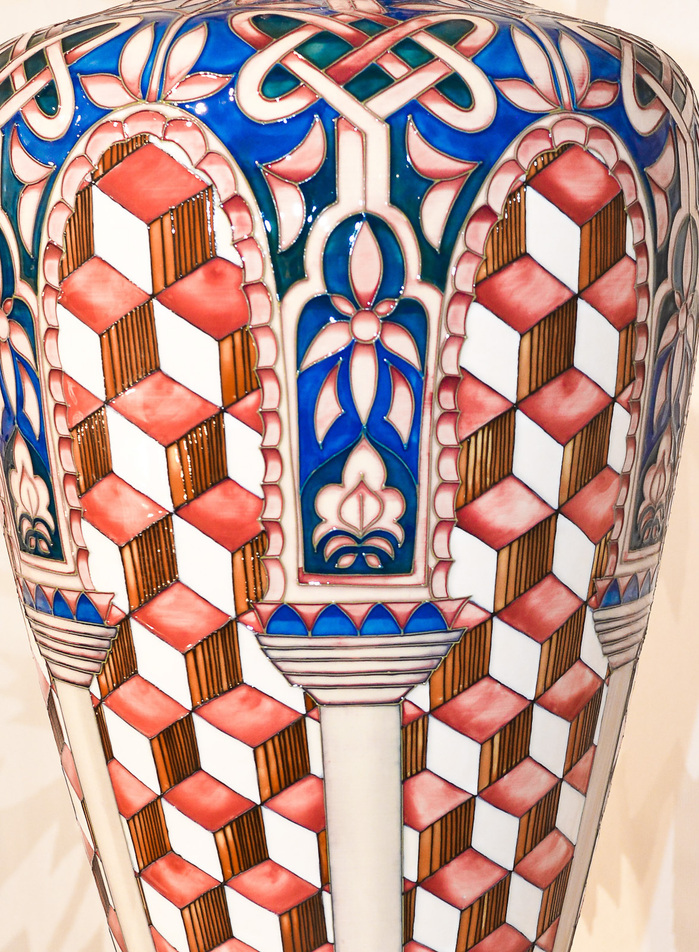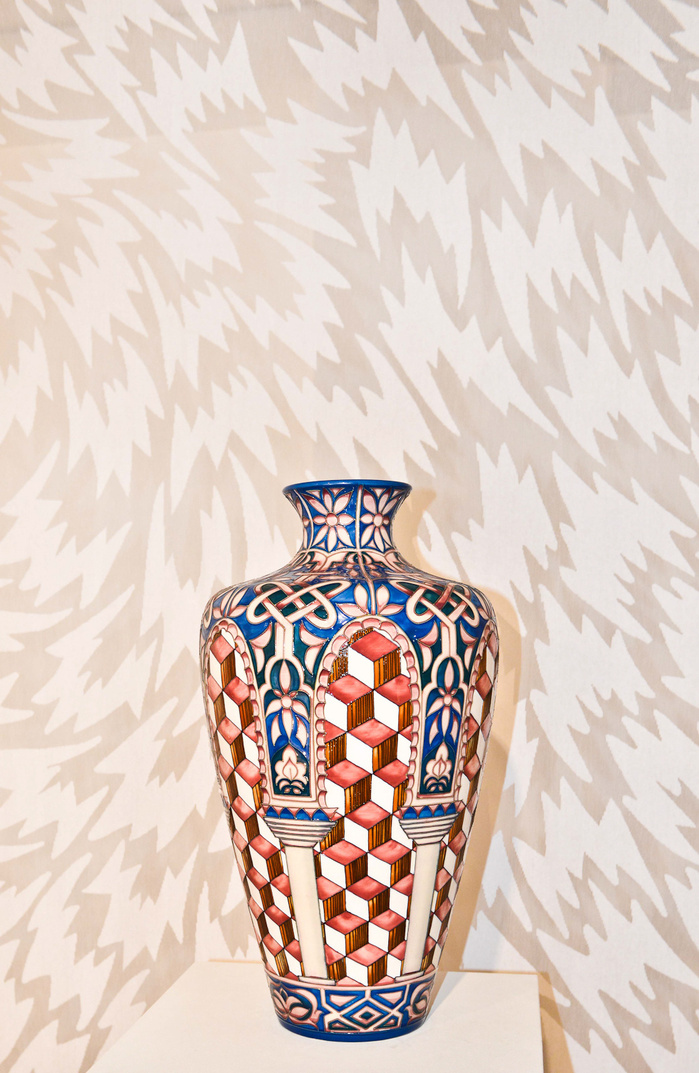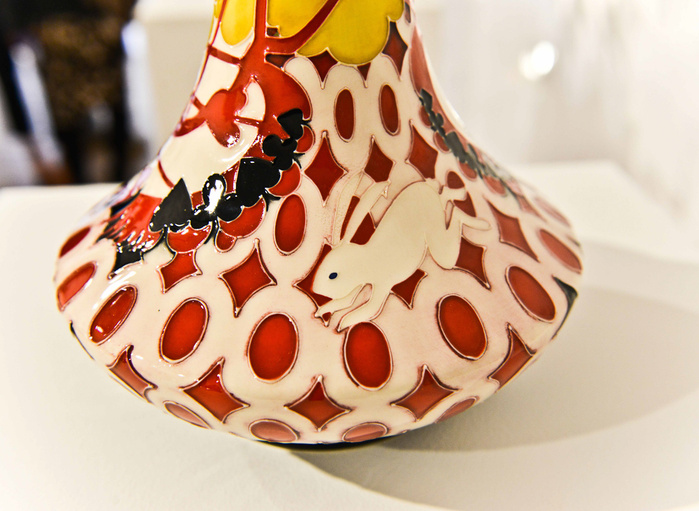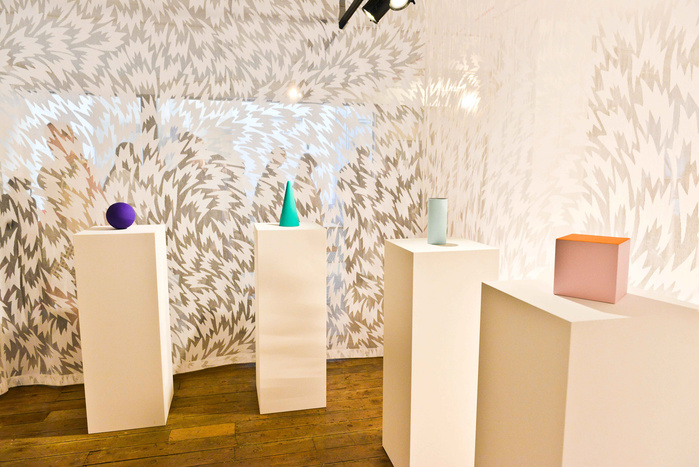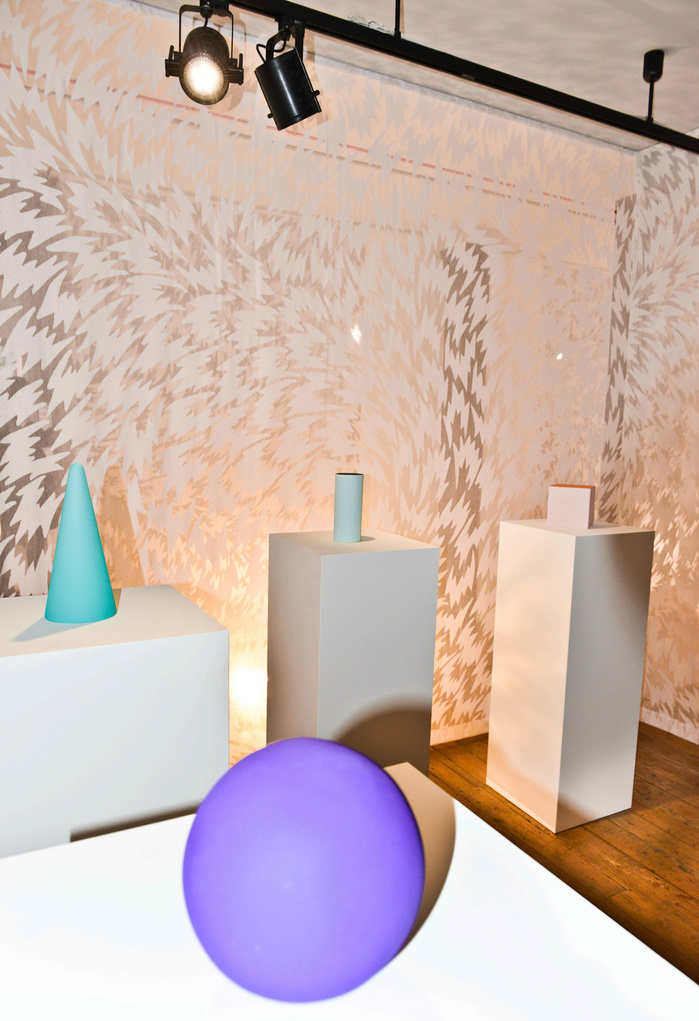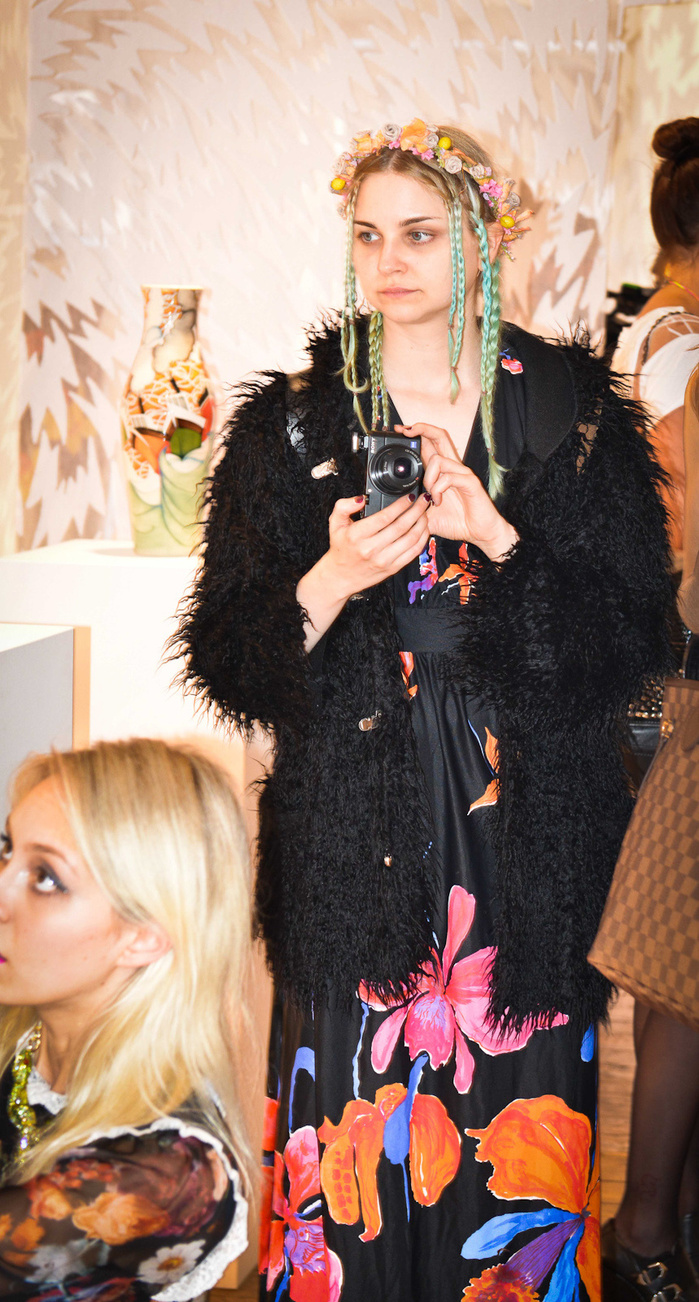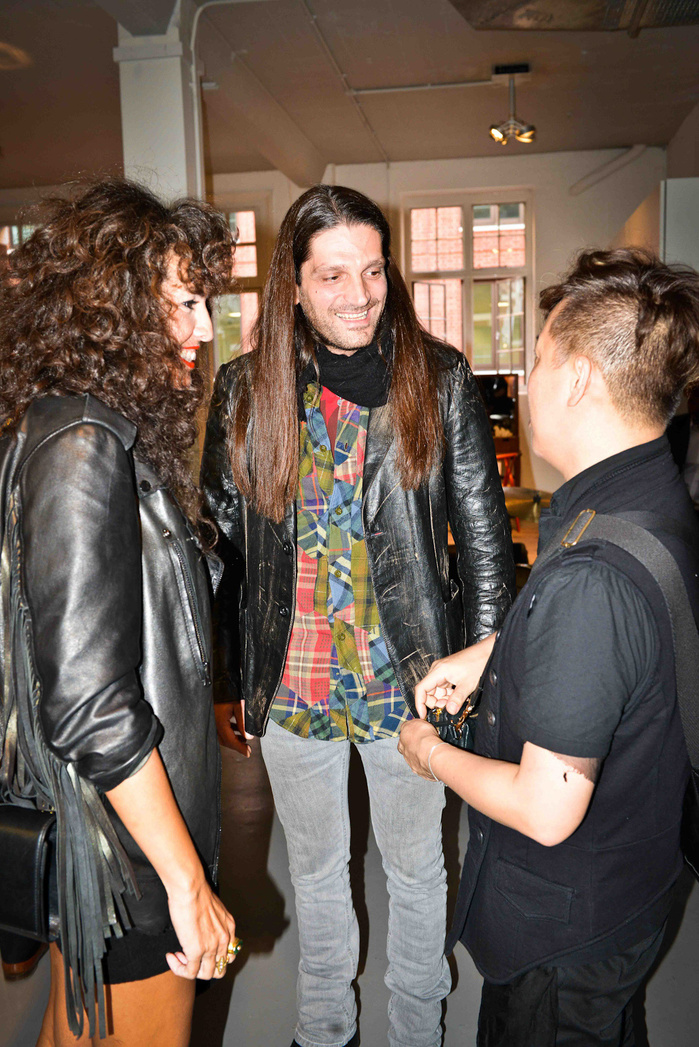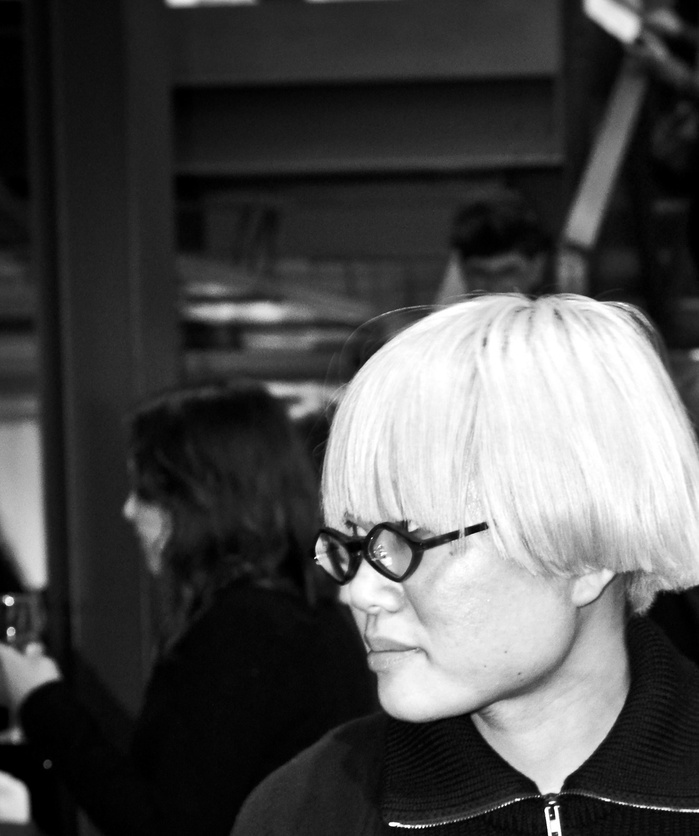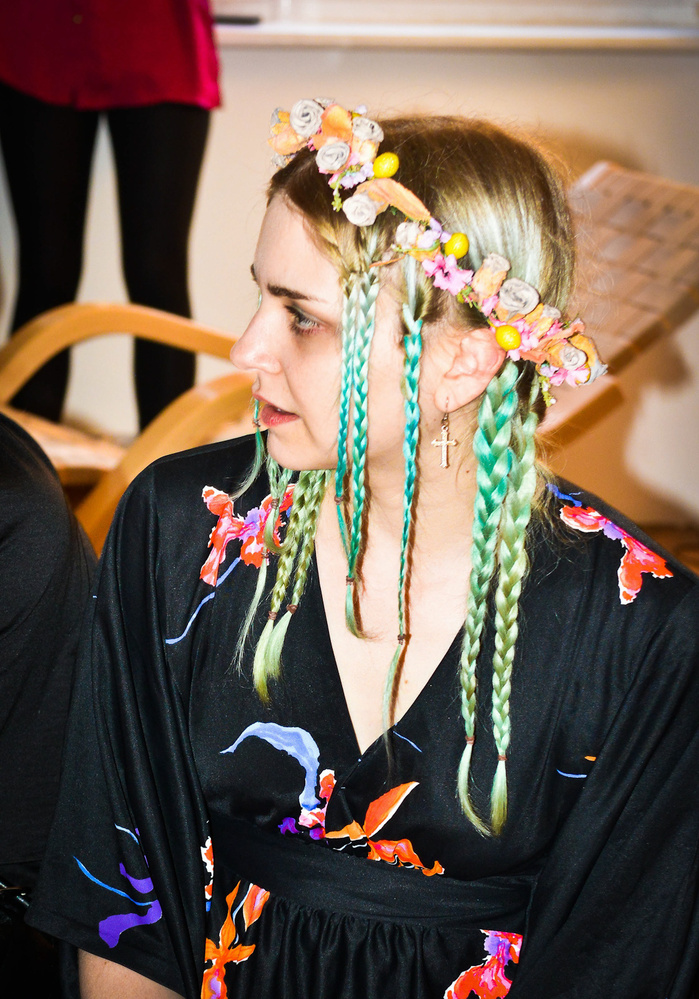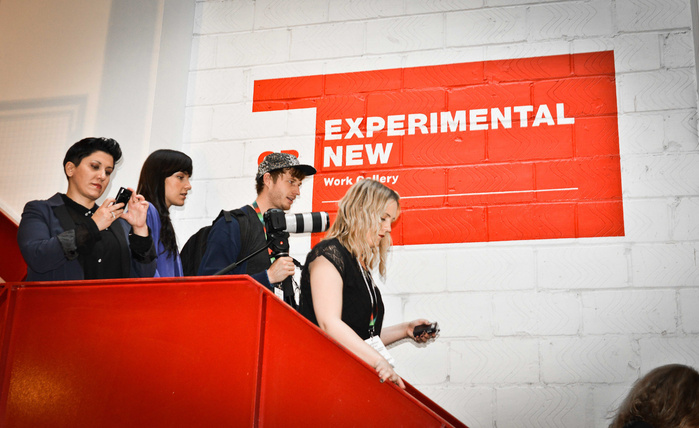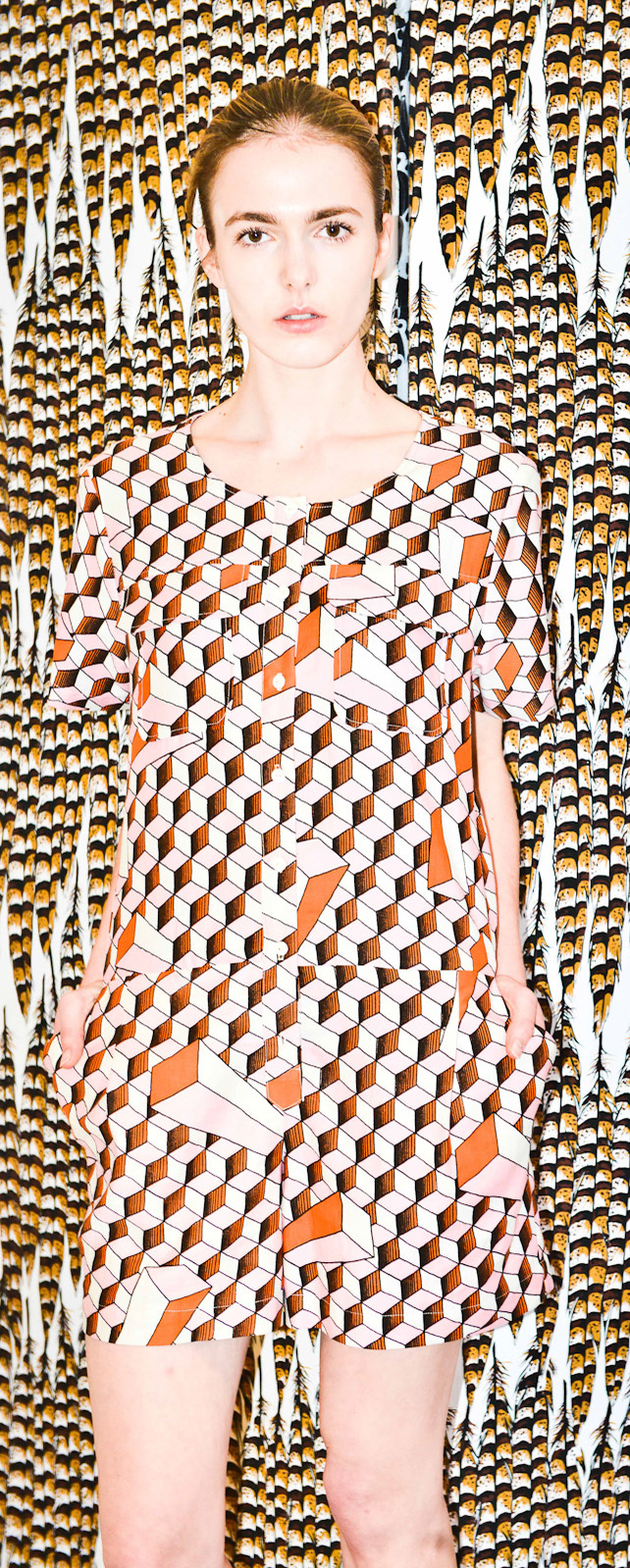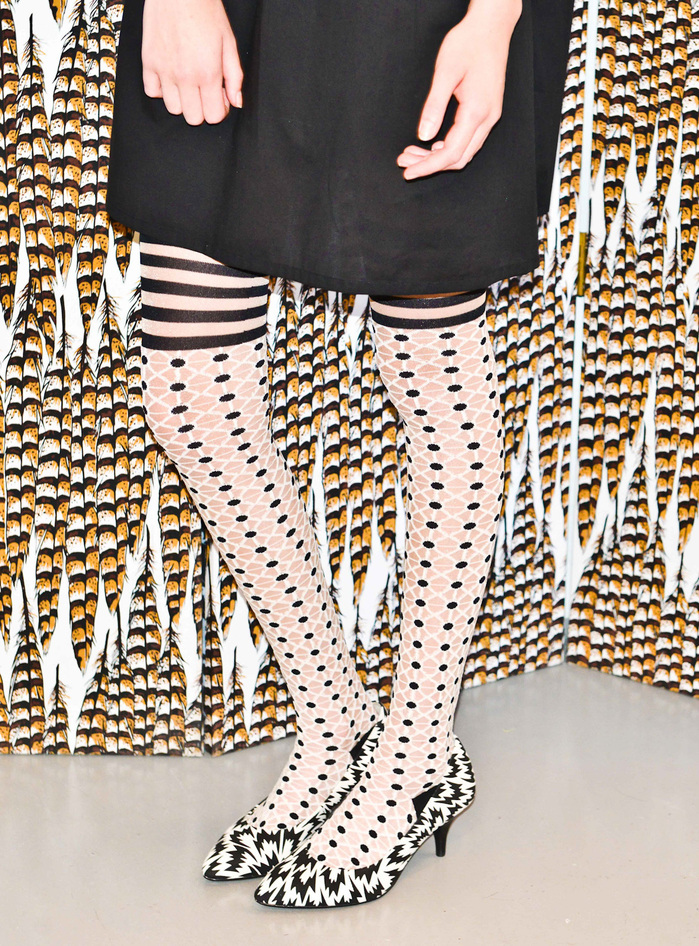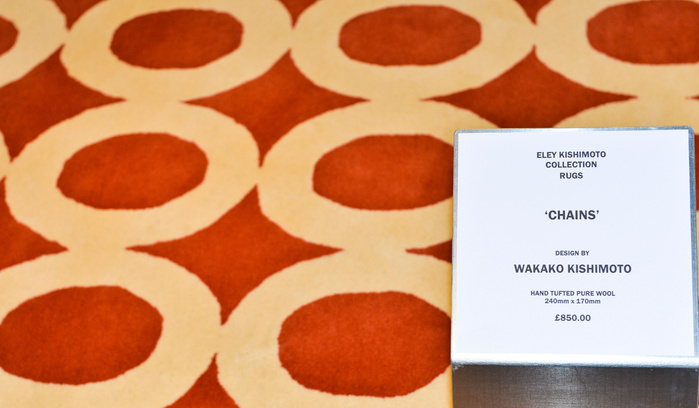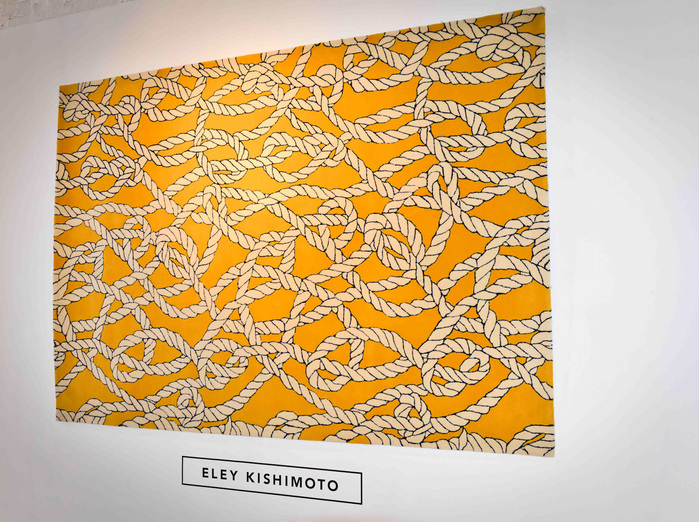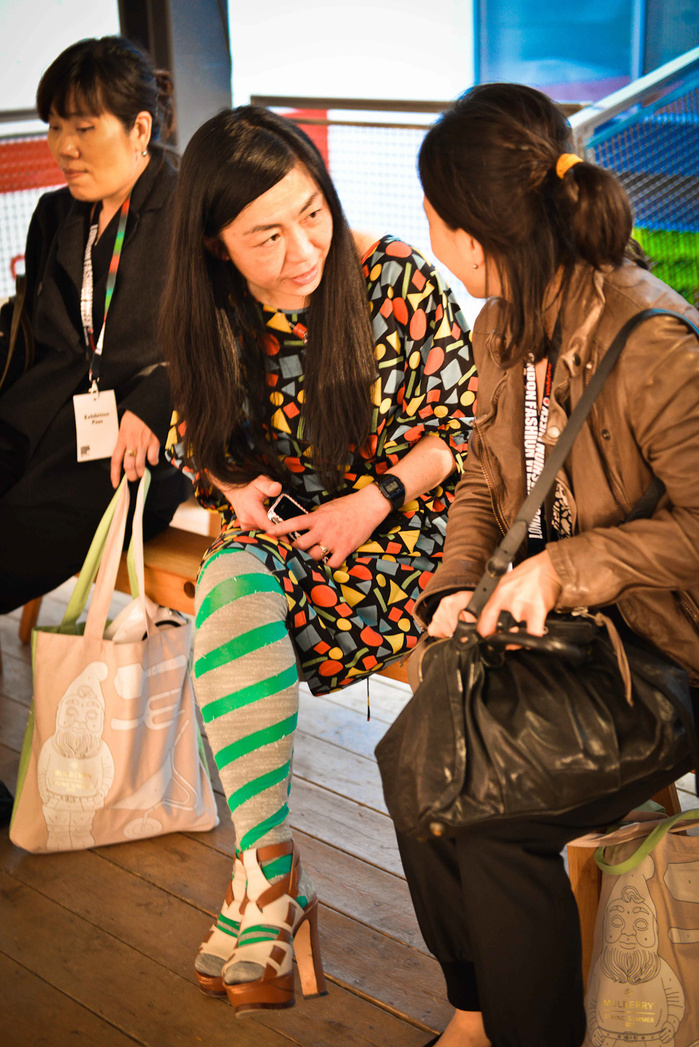 ELEY KISHIMOTO | Living with Patterns
Words & Photographs by Adrenus Craton
One of the most unique exhibitions to open London Fashion Week began with Eley Kishimoto at The ARAM Gallery. Founded in the early 1990s by Mark Eley & Wakako Kishimoto, the inspiration surrounding this beyond colorful display was a desire to keep exploring the pattern of life which Eley Kishimoto has established over last 20 years.
Their iconic "Flash" print gnomes welcomed us into their world of design, craft and fashion. The flash gnomes led the way to an area of Narumi ceramics, showcasing the "Style" collection, adorned with 5 prints from Eley Kishimoto's new AW12 womenswear collection.
For Spring/Summer 2013, Eley Kishimoto presents the chaotic world, methodically. I found one of the eye-catching views of the presentation to be... yes, the shoes. It was unlike anything I've seen before. It was such a beautiful variety of chaotic patterns on prize display, ready to wear, on your feet... with dresses to match. I loved it.
My favorite came next - following the new SS13 womenswear collection of silk and patterns was an equally styled set of Moorcroft pottery pieces. They featured imagery by both the Moorcroft and Eley Kishimoto design studios. The piece I wanted to bring home with me was the "Talking Daffodils" print crafted work of art.
A walk through the room of Shapes, where the purple made me smile, and I emerged from Eley Kishimoto's house of all things patterned, to a sea of Fashion Week sound and color.
Fortunately, I had a privilege to interview designer Mark Eley after their presentation. Speaking about their previous collections that have premiered on the London catwalks, and who they were designed for, Eley says their main focus is on, "women who know a thing or two." He trusts people's intelligence and appreciates women who have their own mind.
I wondered why there wasn't the traditional catwalk to showcase their new SS13 line. He reminisced how back in the late 90's they were not receiving much press. Soon they began showing on the big runways. Eventually however, it became dissatisfying and monotonous. But he said their upcoming Fall Winter 2013 collection will be back on the catwalk and he seemed genuinely pleased.
They will also be collaborating with Laura Ashley (exclusively in Japan) and continue their design work in architecture and the performance arts. Noteworthy, is their participation in support of the London 2012 Olympic "Fine Art on Sail". The sail, which was featured design by EK, was part of a charity project raising money for the Royal Yacht Association's "Sail for Gold" fund, the RYA's Sailability Trust, and the Royal National Lifeboat Institution.
Less than 48 hours later, with only three days remaining of London Fashion Week to go... I'm still feeling this exhibition. ♥ Eley Kishimoto