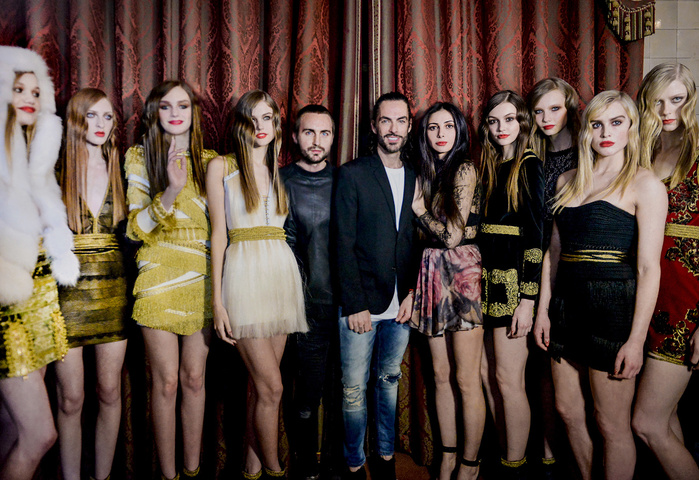 KRISTIAN AADNEVIK | Backstage at London Fashion Week AW15
Photographed by Adrenus Craton
Written by Stephanie Park
Published on Fashion|One
Designer Kristian Aadnevik's collection was a standout at London Fashion Week. This season, he was inspired by the Duke of Wellington and the victory at Waterloo. As such the collection struck the runway bold, with a luxe color palette of blood reds and victorious golds with hints of soft pinks and royal blues.
Military inspired ensembles from the 1800s clashed brilliantly with pastel, floor length gowns. The whole collection was sultry and sweet at the same time, with a play on proportions. Floor length gowns were juxtaposed with ultramini dresses while tight corest-esque bodices were paired with voluminous skirts. Hair was kept in calculated waves by the Moroccanoil team and the artists at Lord & Berry gave models bronze eyes with striking red lips.
Adrenus Craton––international photographer, designer, and friend of Fashion One––caught all of the magic backstage at Kristian Aadnevik's AW15 runway.