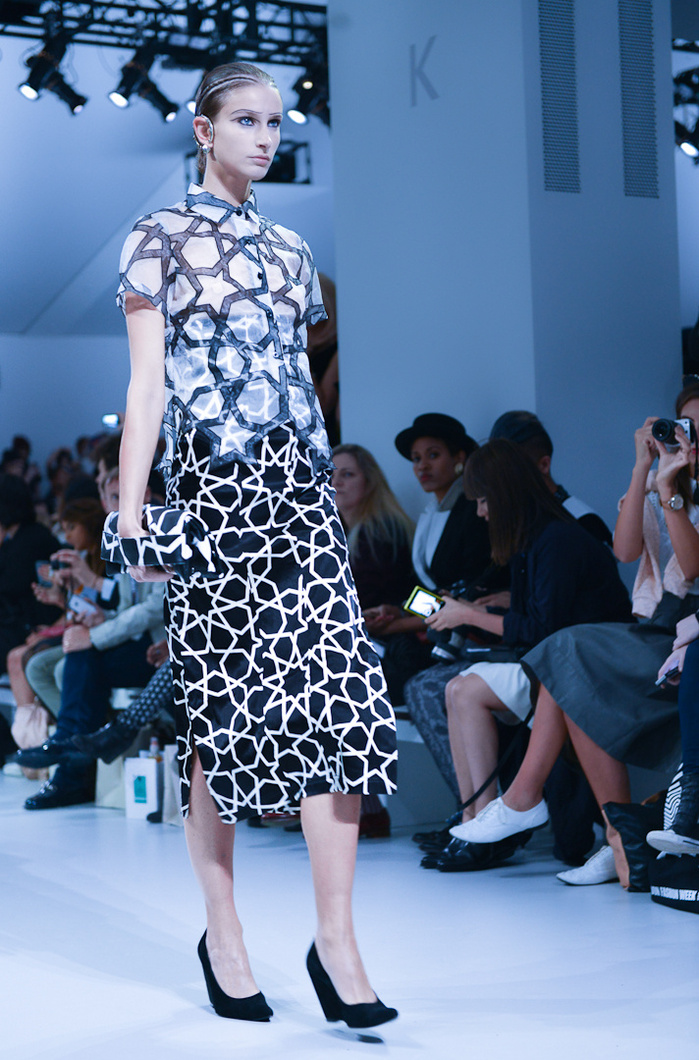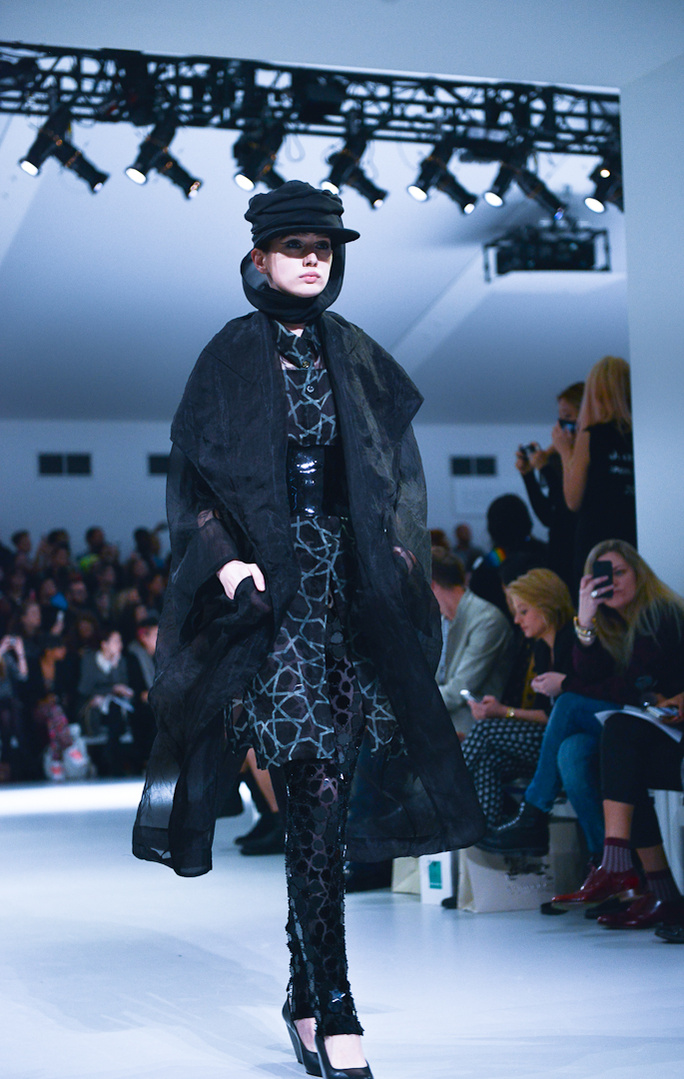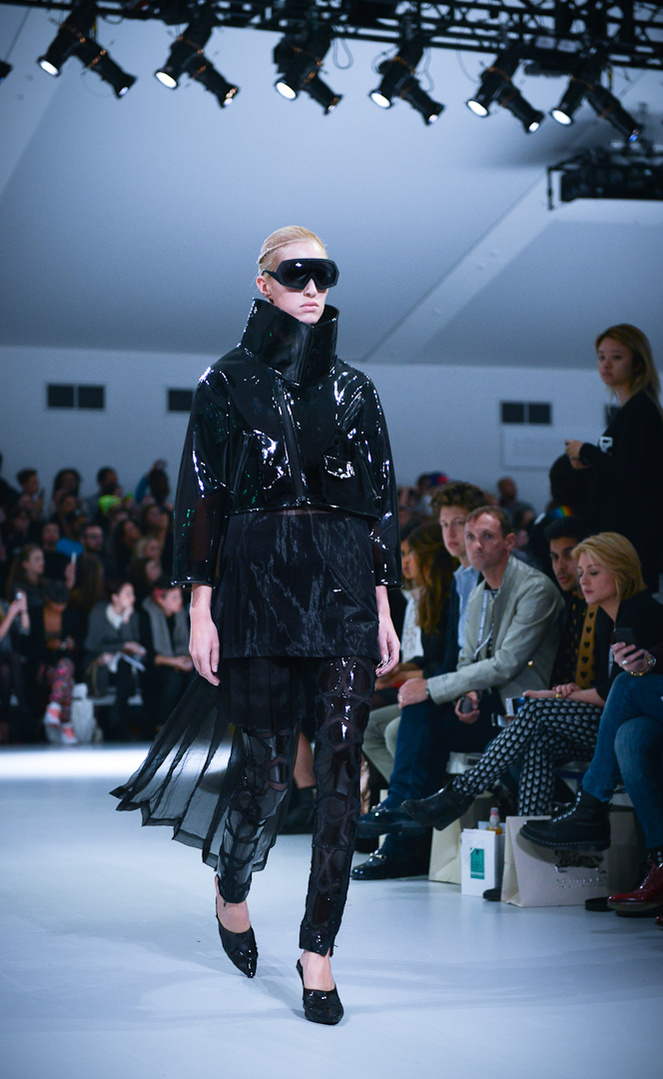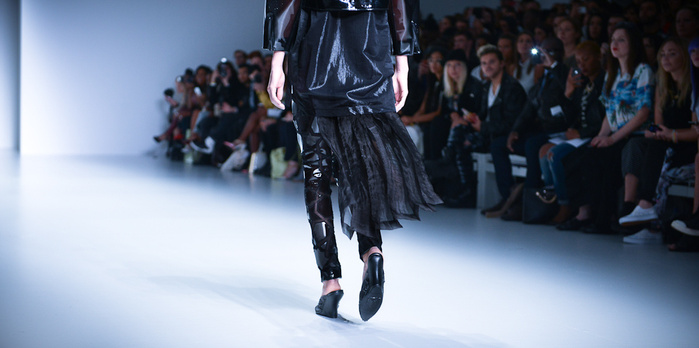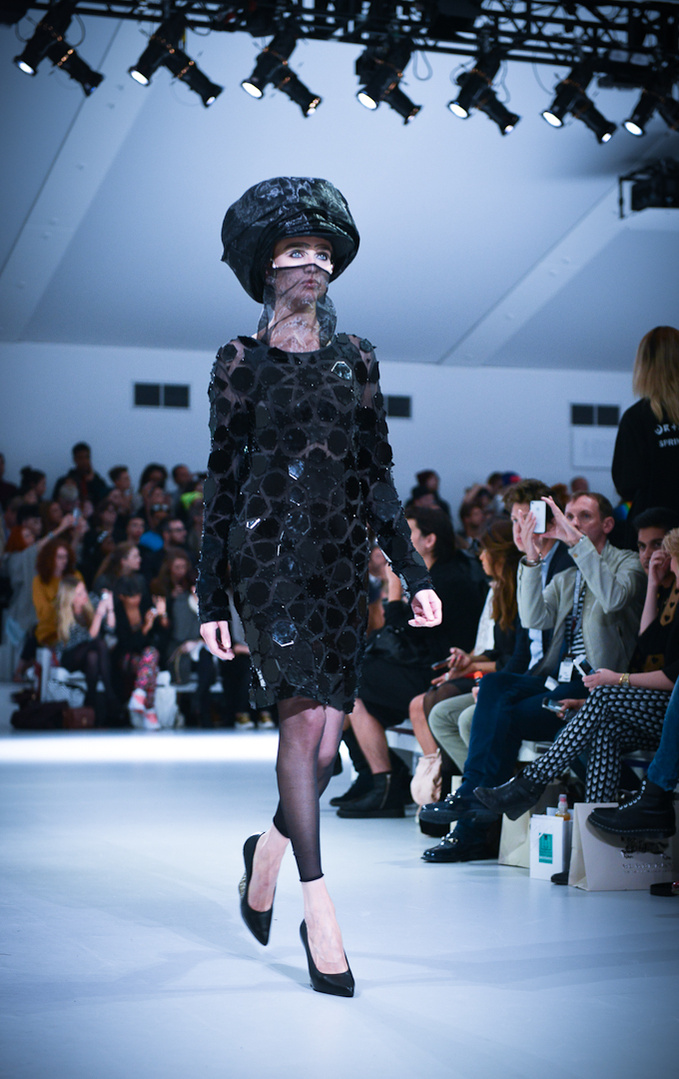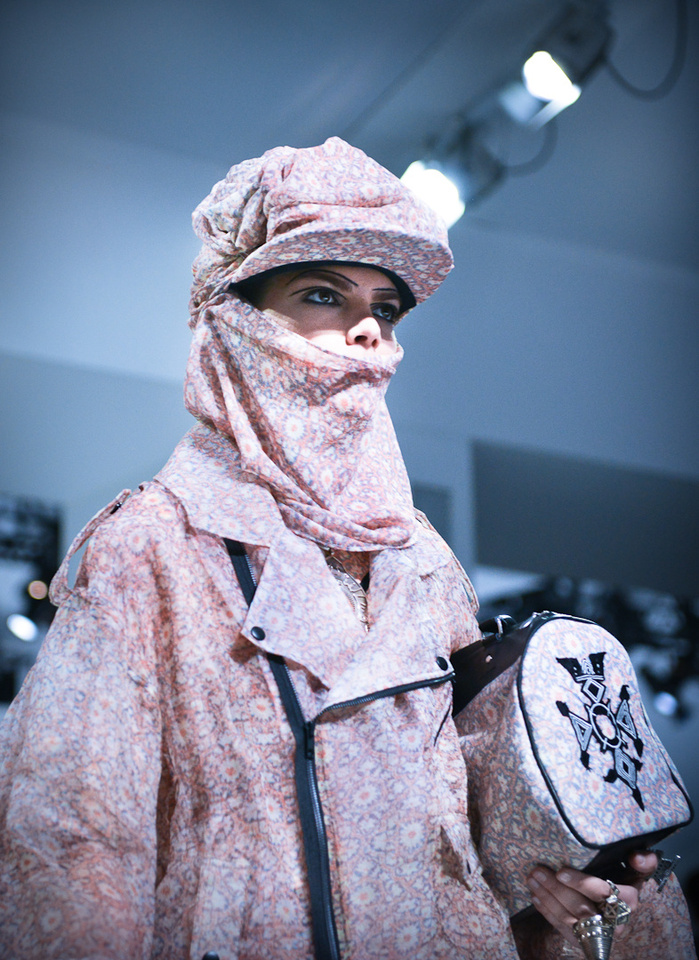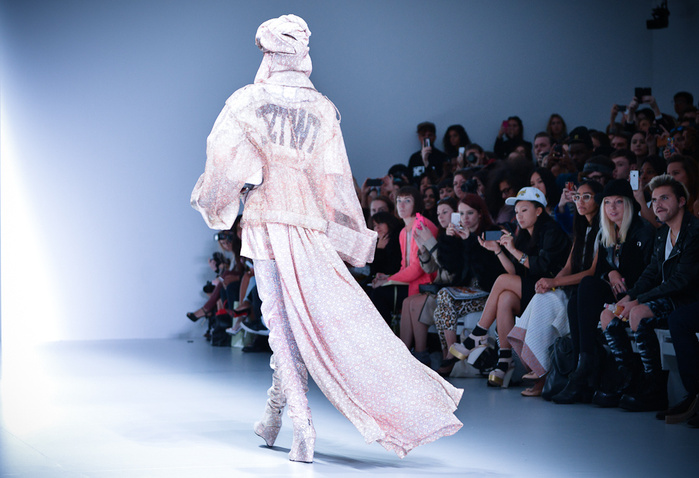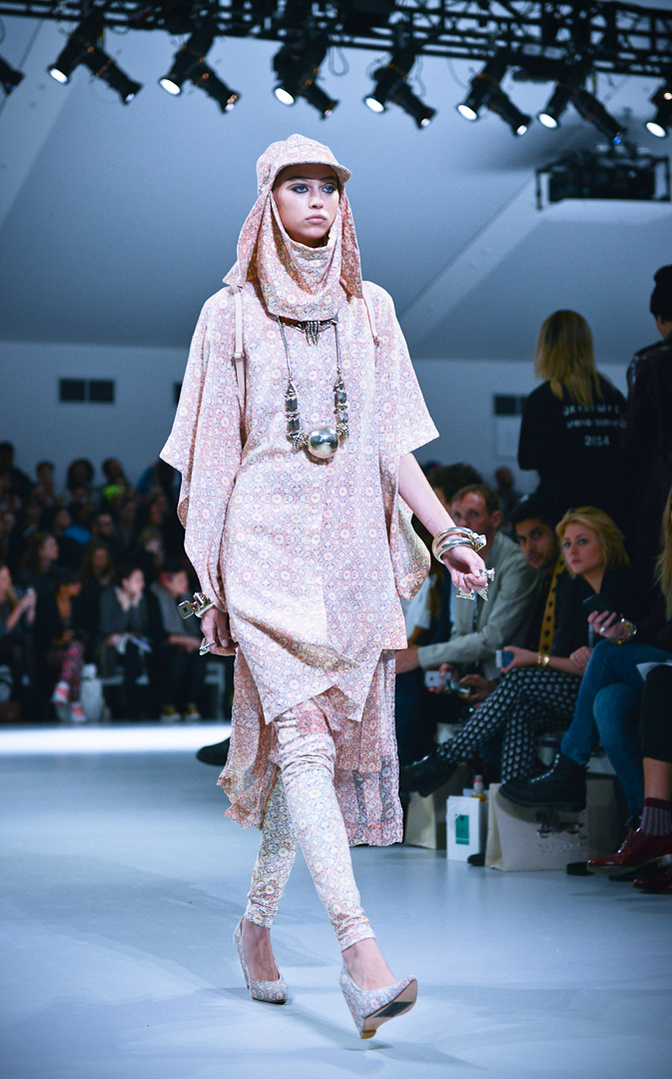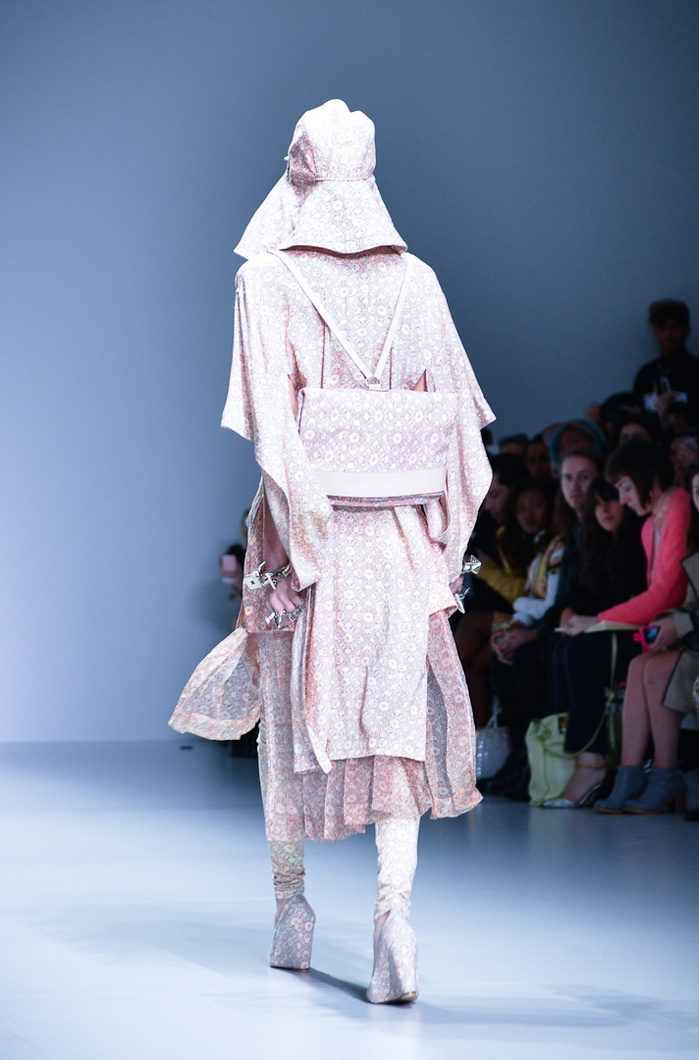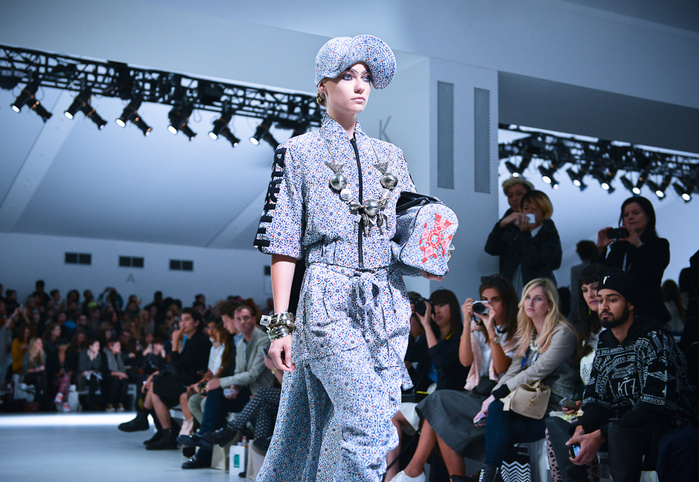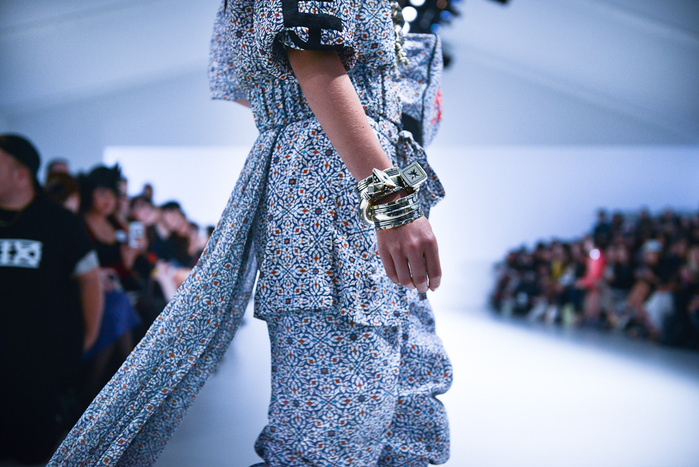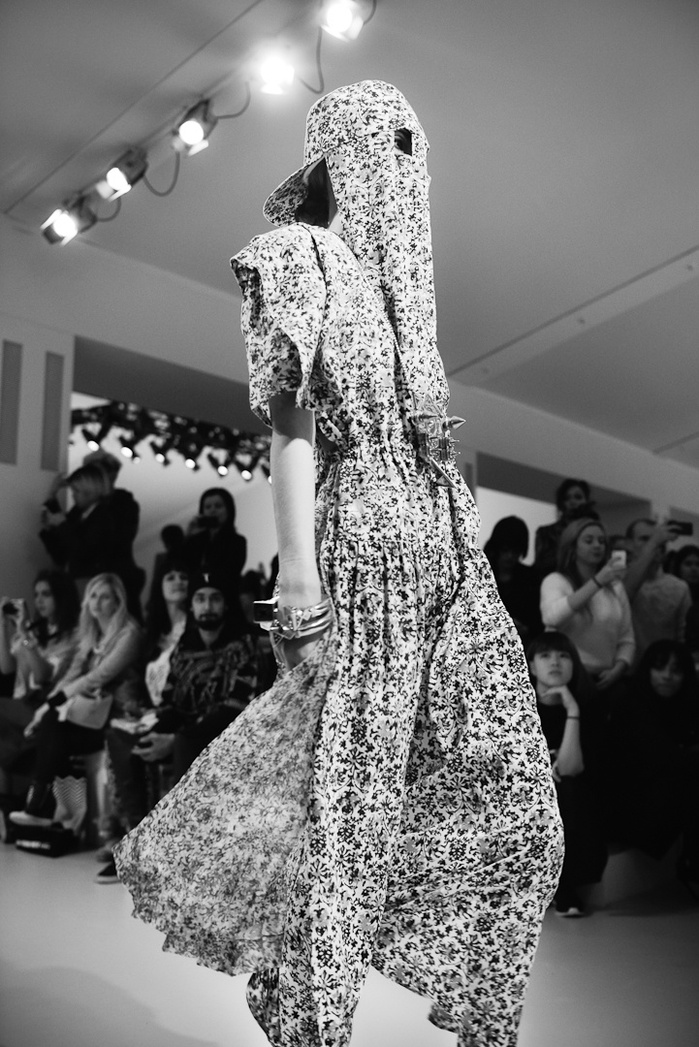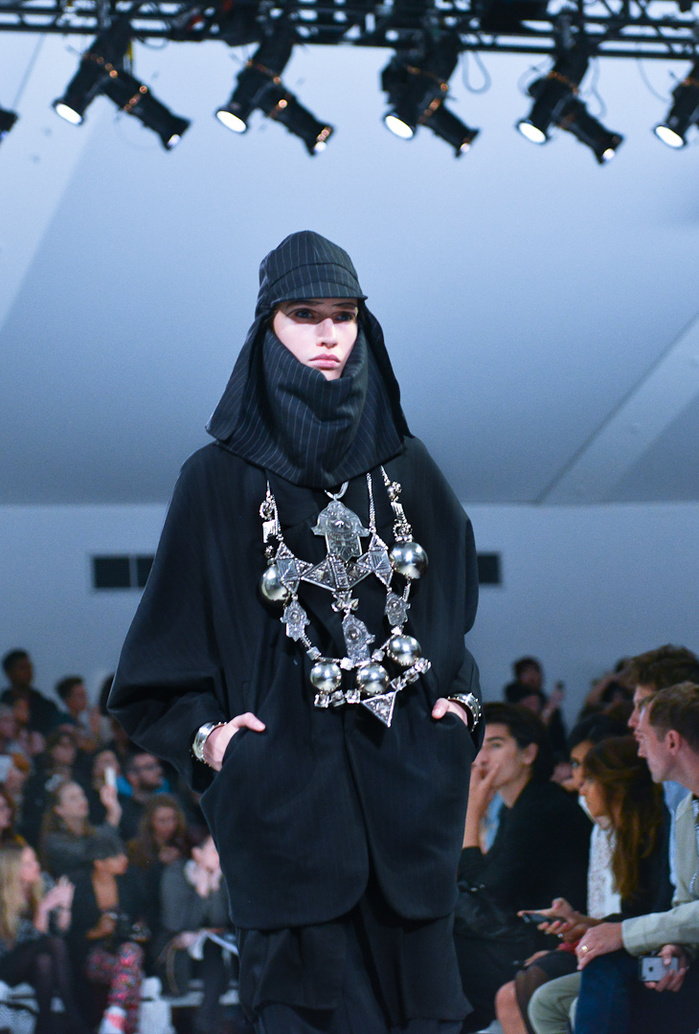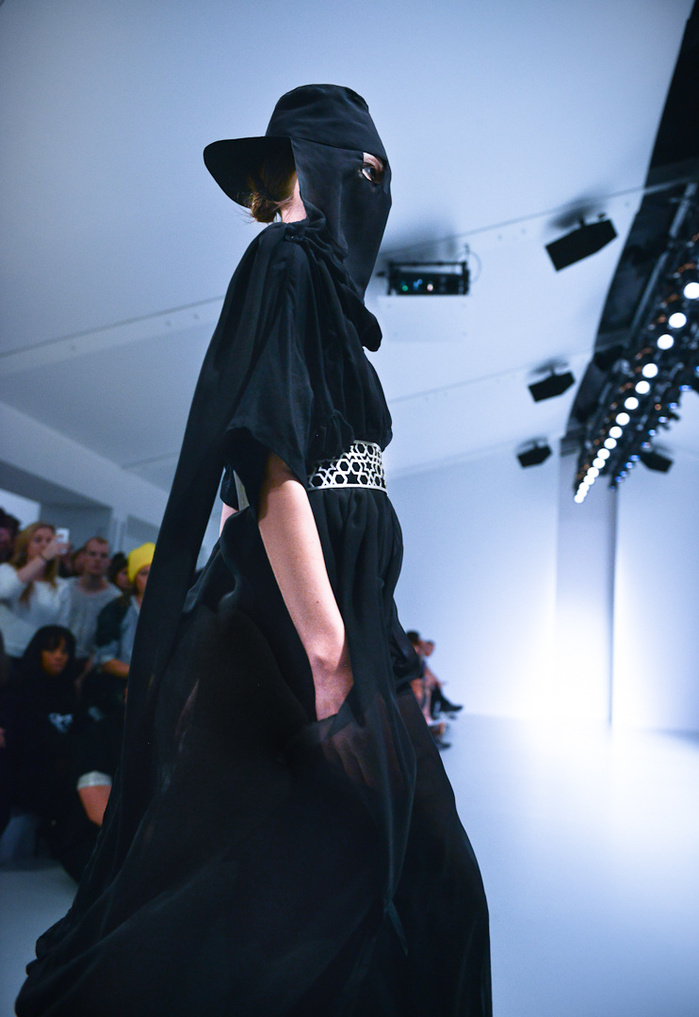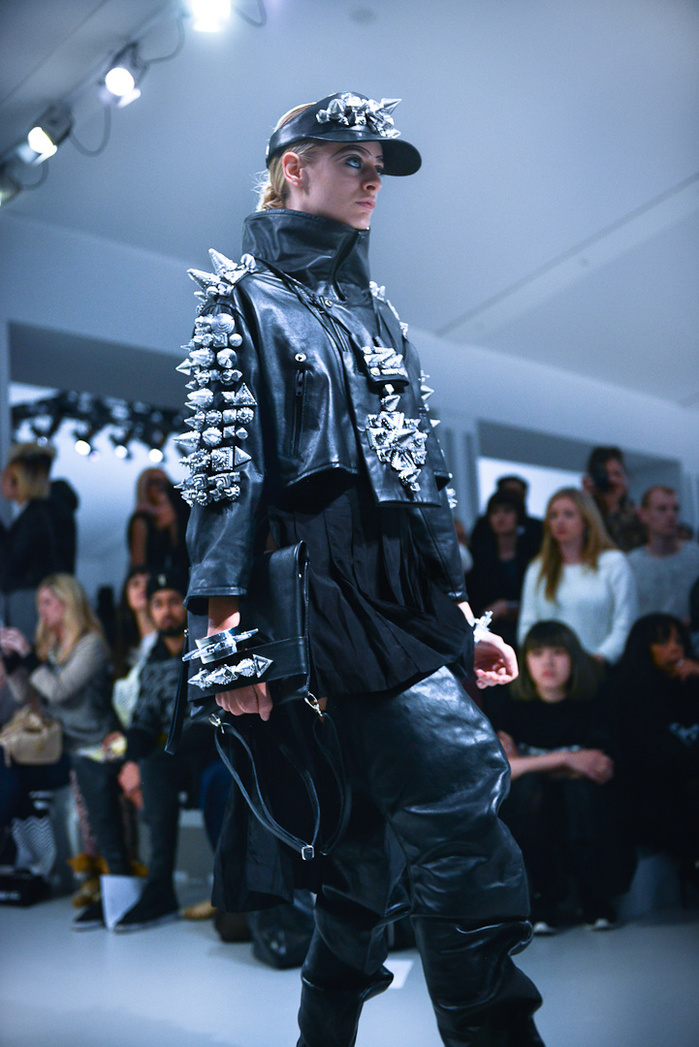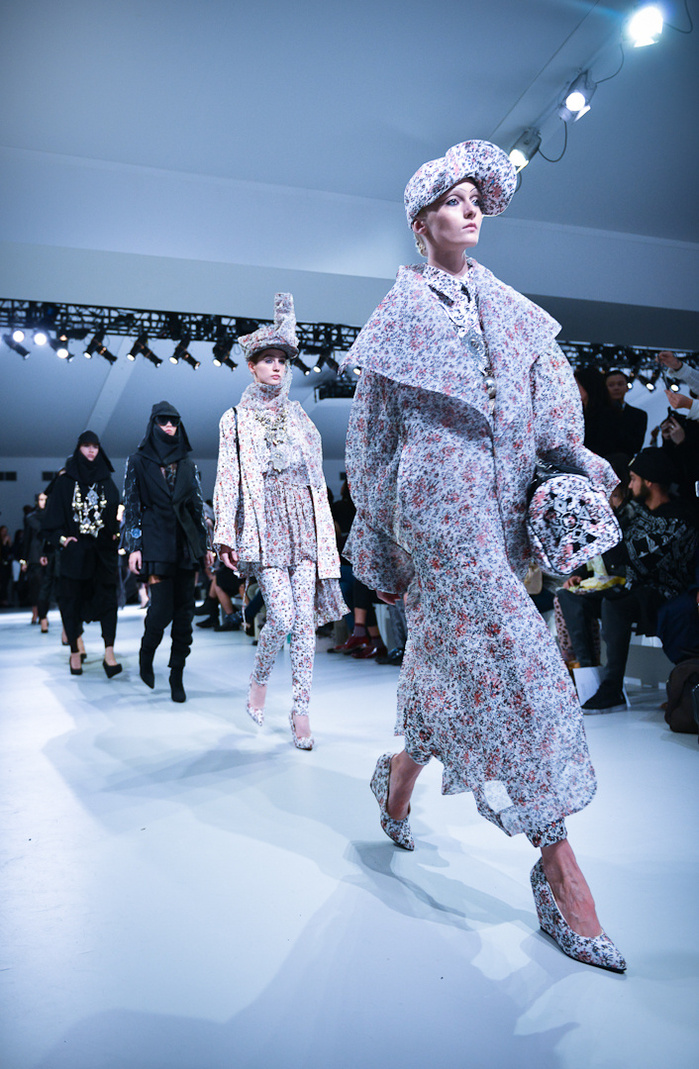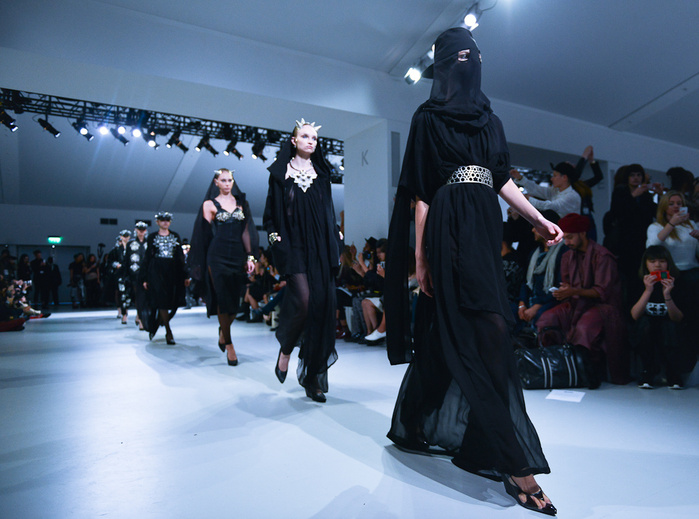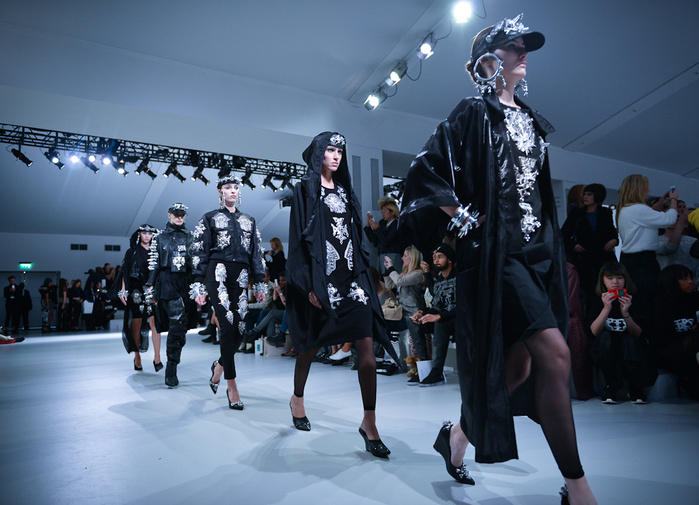 Arabian Nights | KTZ Spring/Summer 2014 Show
Written and photographed by Adrenus Craton
Creative Director Marjan Pejoski, and Head of Design Koji Maruyama.

KTZ - meaning 'Kokon to Zai' ...They have their space dedicated to all creative artists - which is now what makes them so appealing to me.

Appreciation for this collection was automatically amped up after nearly missing the boat for this show. Less than a minute before the start, I was already happier to be there more than anyone, pluming through the doors just as the lights dimmed :) whew!
The main thing I admire about KTZ is that their collection mirrors "the brand's intention with a worldwide hunger to explore and create" - and just as their SS14 menswear collection claims to focus on elements of tradition and its longevity to the modern day with the spark of adventure… so did this collection.
Overall, the mood was hard to put a finger on, but for sure it was marked by feeling of sadness, progression and yes a 'hunger' for expression. Sitting there with the camera touching my nose, looking through the lens with one eye, observing the front row guests with the other. Each of their faces had so much to say, and so many ways to express it… raising of the brows, parting of the lips, narrowing of the eyes, 'the look', a smile, a nose crinkle and 'the acknowledging of the movement of culture and its expansion' into their elite world of high fashion.
In light of our 'worlds at war' and undying quest for 'peace in the Middle East', it was great to see this small spark of culture movement directly into mainstream fashion. My favourite were the 'arabian night' pieces …faces covered, all black (LOVED)… with shiny metallic accessories shaping the material.
There is one outfit that took my breath away as it floated by, faceless and haunting. It's the main reason I decided to write about KTZ's entire collection.
I'll be sure to put a note next to that one. <3