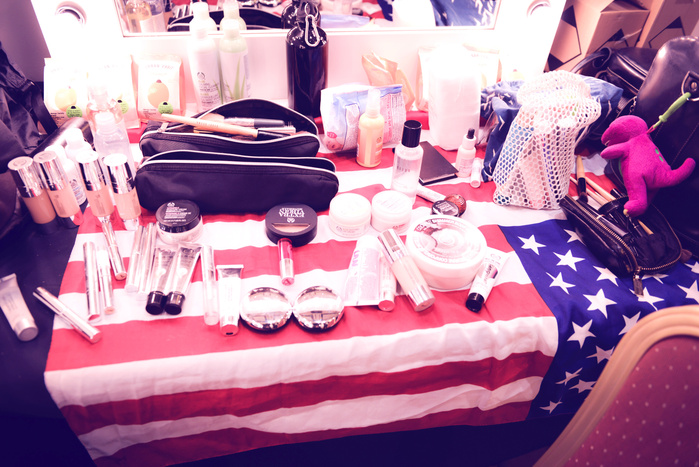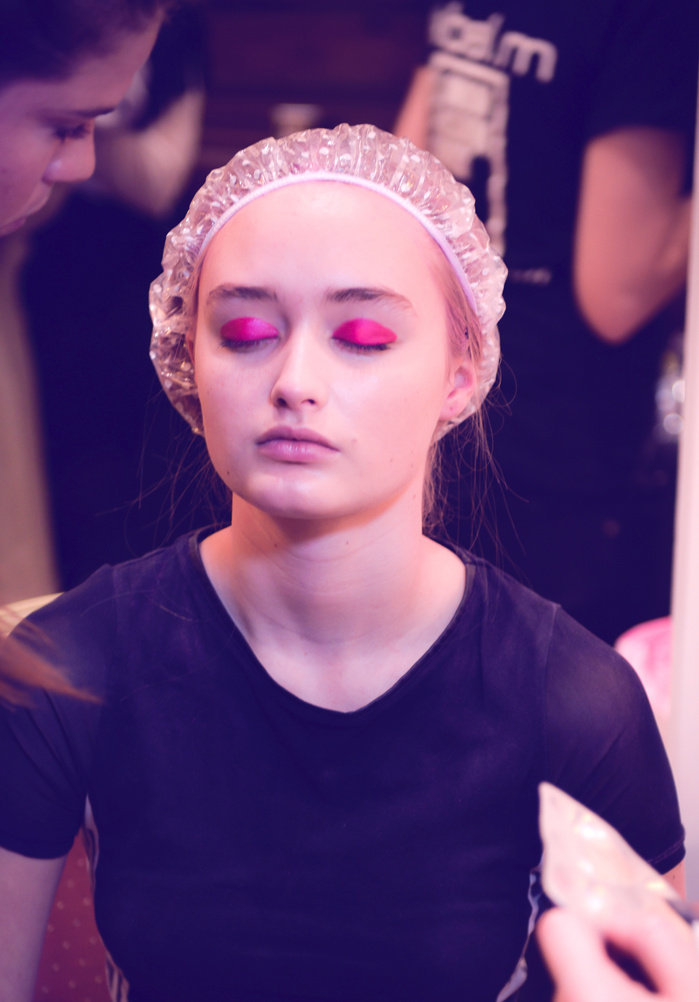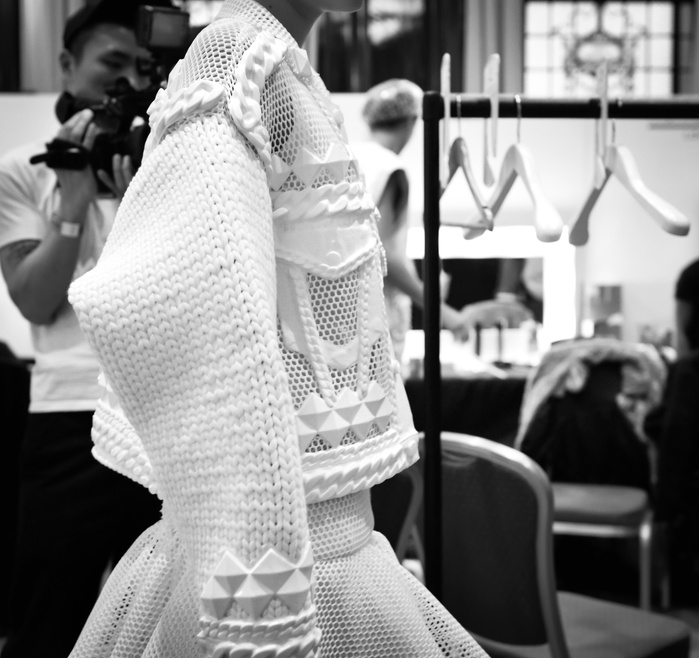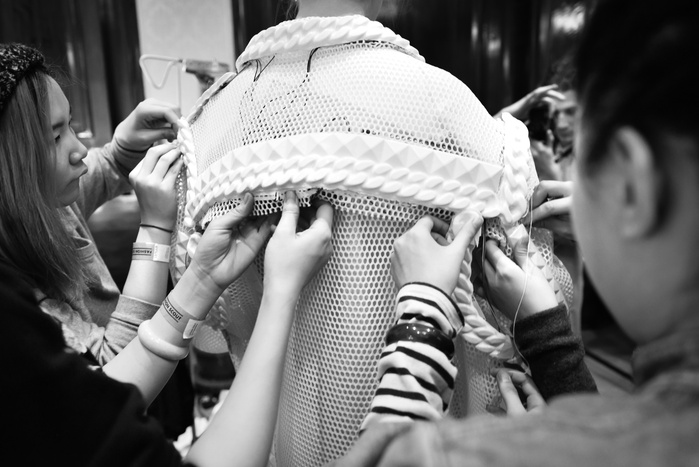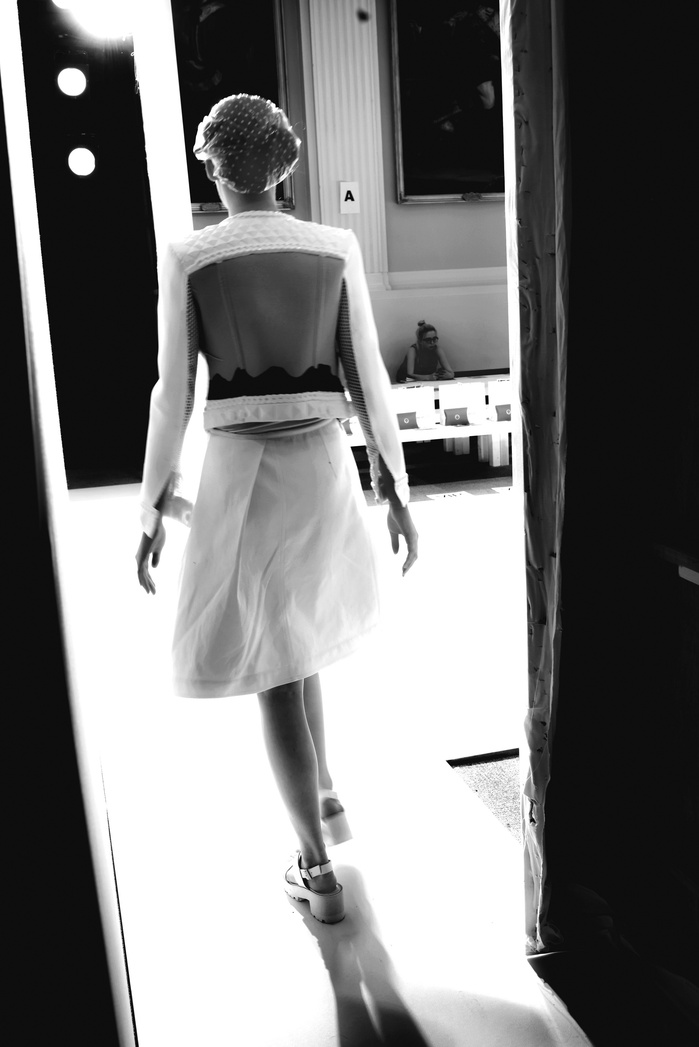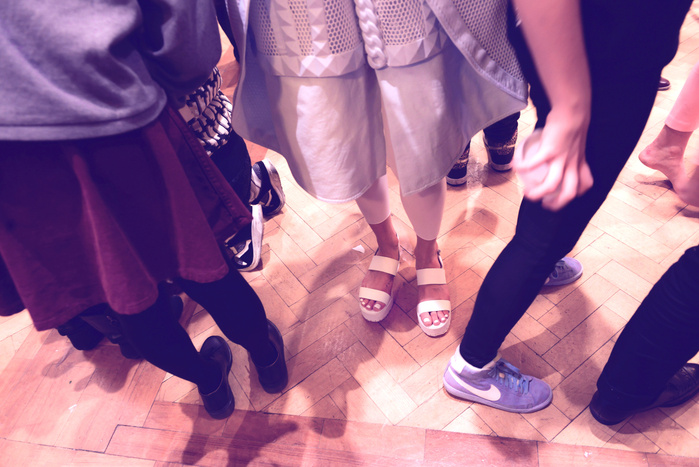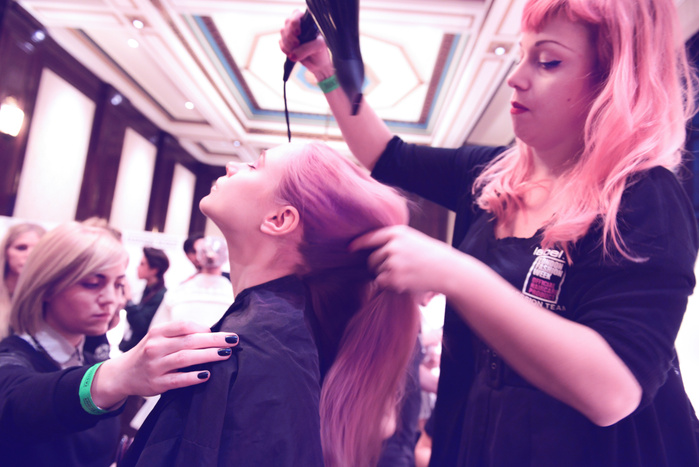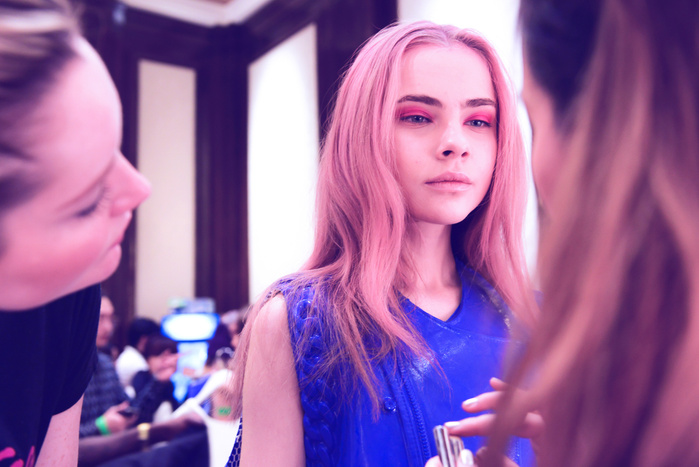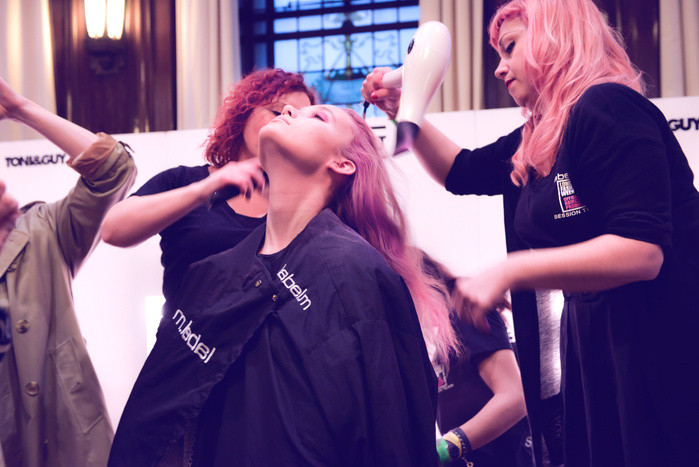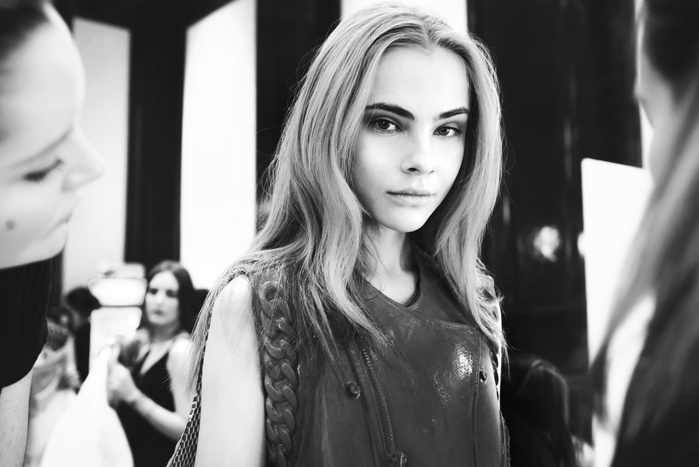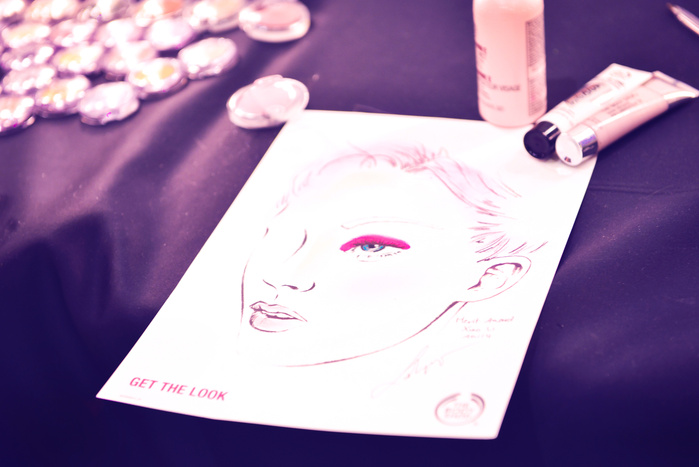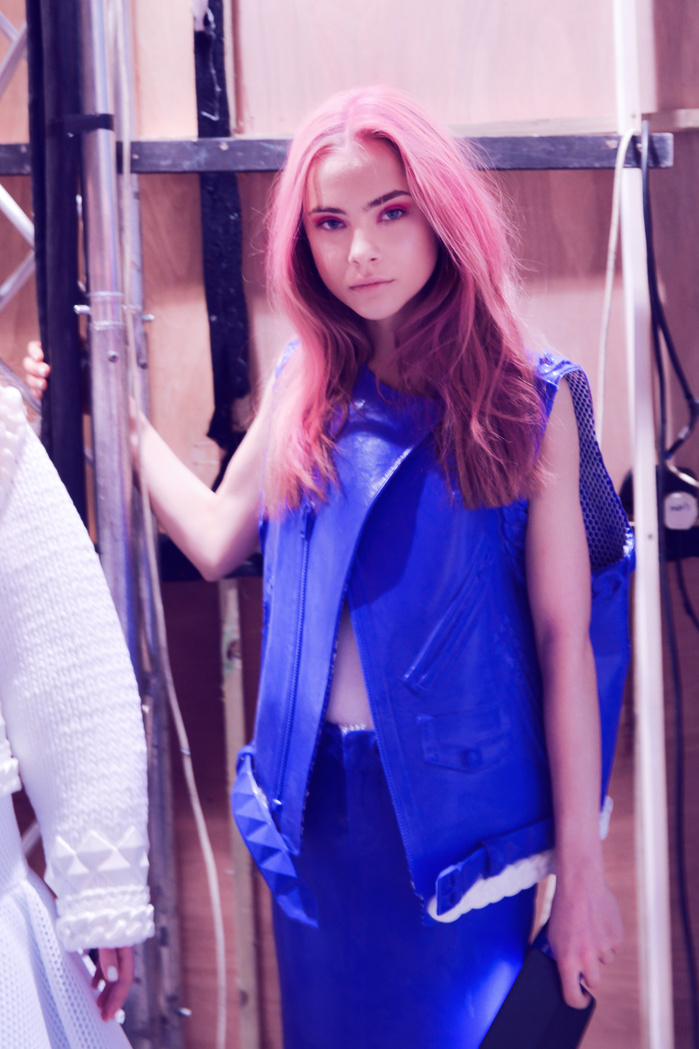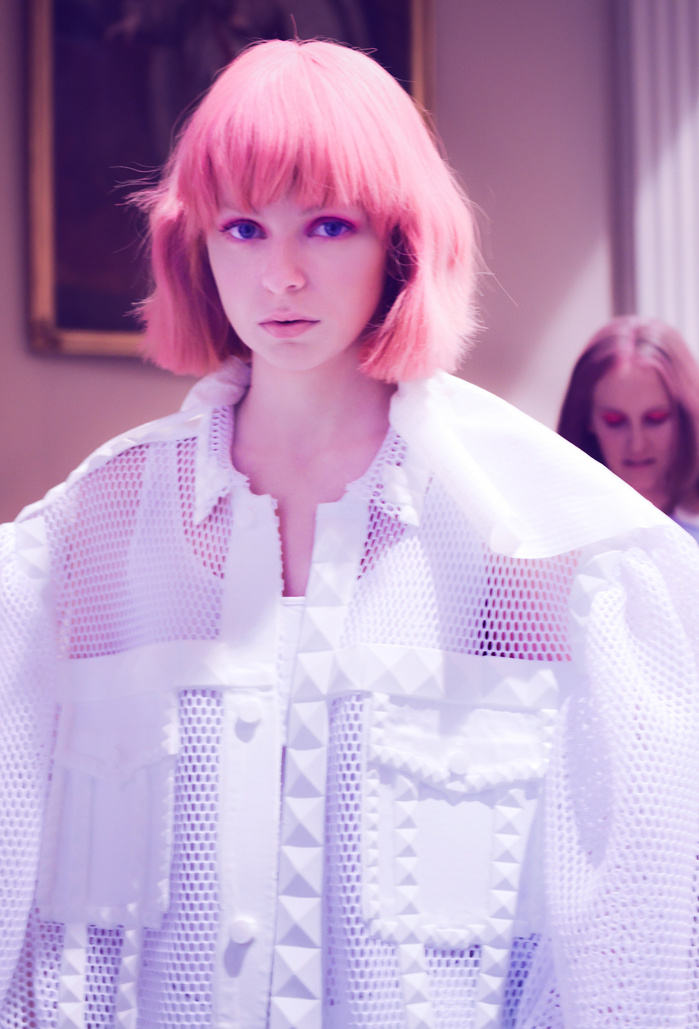 XIAO LI | PINK POWDER BACKSTAGE LFW A/W14

Photographed by Adrenus Craton - Published by Fashion156.com
Words from AdornAdore.com & contributing Beauty Editor Krishna J.
The hair and makeup for Fashion Scouts merit award winner Xiao Li AW14 catwalk was hot. The Toni and Guy session team sprayed the models hair with Label M Powder pink spray from root to tip to create pastel pink hair. The spray can be used on afro hair as I was assured the results are not constituted by texture, but by shade. Models with light hair were cast to get the desired effect.
Lan Nguyen, Head make-up Artist for Body shop wanted to incorporate the young feminine astethetic of the designer, and went like for like, with the makeup with icy undertones, to match the hair. Skin was prepped with the body shop all in one BB cream mattifying the skin; the radiant highlighter provided luminosity to the cheekbones.
Lips were soft with a slick of colour crush 205 in Passionate pink, and new release Colour crush eyeshadow in berry cheeky was applied to the lids for a chalky pink look. the all in one Marshmellow cheek blusher, softened the face which was applied to cheeks, over the eyelids and side of the eye. A spritz of Vitamin E spray set the face.